Kennards Self Storage expansion program is hitting a new momentum in the next few years. Acquisition circumstances and approval delays will make 2017 a particularly big year for the company's growth.
After adding 16,811 square metres of additional space in 2014; then 14,445 square metres in 2015, KSS now has a development pipeline with over 118,021 square metres of space to be built and brought to market between 2017 and 2019.
This year KSS will be adding another 31,643 square metres in new centres and expansions across its 85 centre network.
Kennards Self Storage has consistently been the biggest and most active builder of new self storage centres in Australia for many years. The pipeline through to 2019 looks even greater.
In 2017, Kennards will open eight new locations in various Australian markets. NSW will have new centres in: Warrawong and Chullora; in Queensland they will open Murarrie; in Melbourne both Hawthorn and Thomastown will open; while in Adelaide, Croydon Park and Seaford Meadows will open their doors.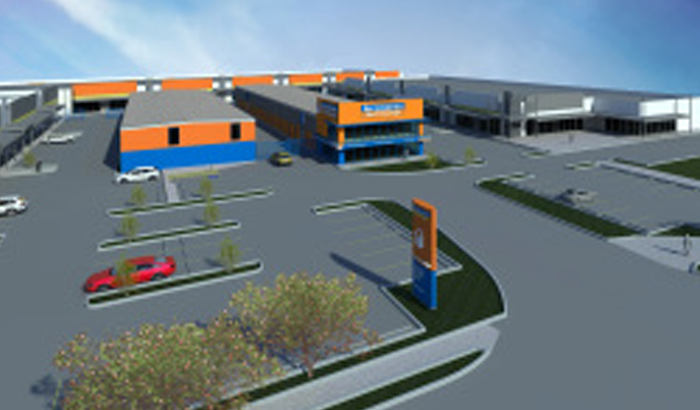 Kennards Self Storage, Thomastown

Looking further ahead KSS have also committed to a new development which will be operational in 2018, in Melbourne's Craigieburn.
Next year alone, Kennards Self Storage will grow by approximately 67,000 square metres in both new developments and expansions.
In addition to Kennards Self Storage activity, the Australian storage sector will see a number of investors building new storage centres. The new supply is not just coming from seasoned self storage players, but new investors and investment syndicates.
The question of oversupply is rising among industry players.
Sam Kennard Managing Director of Kennards Self Storage makes the following observations, "Storage centres that already trade at sub 85% occupancy are already experiencing oversupply. The existing demand levels are proving too low for the current built supply. It is apparent that there are scores possibly hundreds of self storage centres struggling under 85% occupancy.
Significant additions of new supply inevitably lead to the coincidental simultaneous opening of new projects in the same market areas. This will be a problem in those markets and will hurt most of those operators with only one or a few locations.
Opportunities do exist for growth in the Australian Self Storage sector, but careful analysis of the market should be undertaken, oversupply is a risk and investors should also be prepared to endure a long and slow rent-up."
Scarcity of property for all property sectors in markets like Sydney has compelled Kennards to take a fresh look at the utilisation of existing centres, embarking on expansions that greatly intensify the use of existing real estate. This year will see Petersham and Waterloo undergo significant expansions. In 2017, Kennards will also expand its centre in Camperdown.
These projects will not only add new space and scale to the centre but will re-position and modernise the centres. The enhancements will improve the Kennards market position as well as the customer experience.
Despite the possibility of increased competition in some areas, Kennards Self Storage are optimistic their well-located centres will enjoy growing demand and a bright future. KSS will continue to re-invest to improve assets and serve the increasing demand of consumers.