About our Workspaces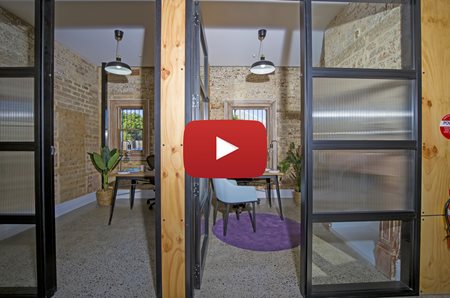 The Kennards story is about creating space for change. Nothing could exemplify this better than the latest iteration to our range; Workspaces By Kennards.

Co-working spaces and private office spaces have been embraced by remote workers, freelancers and entrepreneurs. They offer a more affordable arrangement to traditional office space and flexibility with no lock in contracts.

Workspaces By Kennards are innovative, boutique, private office rooms for rent, totally flexible with no lock in contract, no legals and no bond. Each space is accessible 24/7 providing bathroom and kitchen facilities.

To enquire about renting one of our office spaces click here to email one of our helpful Team Members, or simply call +61 2 9891 5188.

Workspaces By Kennards

105 Wigram Street
Parramatta NSW 2150
+61 2 9891 5188