Kennards Self Storage at Macquarie Park has easy access for residential and business customers of all sizes. Located in the centre of the commercial district at 7 Khartoum Road, between Waterloo Road and Talavera Road, close to the M2. We are also very close to Macquarie Shopping Centre, Macquarie Railway Station and Macquarie University.
Our centre caters for businesses large and small with a variety of unit sizes. All our customers enjoy the use of a complimentary conference room with access to Wi-Fi to attend to all their business needs while on site.
Our customers also have easy access to the ground floor restaurant, Verace Pizzeria. They are available to cater for any meetings you might hold in our conference room and perfect for that vital coffee in the morning!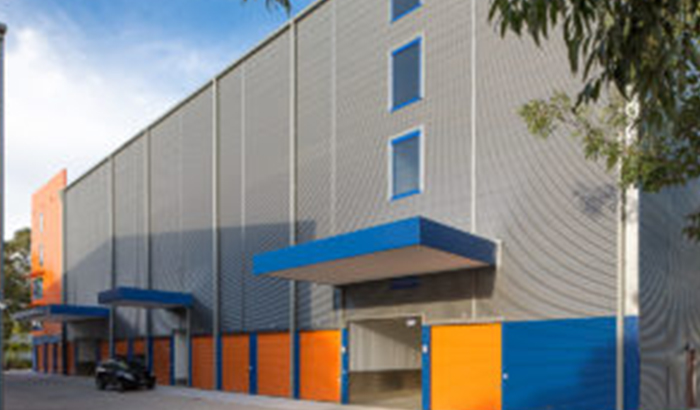 Our centre has access 24 hour, 7 days a week. Our driveway area allows for easy access by vans and trucks for deliveries and unloading containers. We have a forklift on site for customers to use; you don't even need a licence!
The centre has easy access to all the ground floor storage units due to the wider driveways. We have lifts which make moving goods to the upper levels an easy task, especially when also using our free trolleys. The fact that the Macquarie Park centre can be accessed 24 hours a day 7 days a week makes it easy for all our customers both commercial and personal.
We include a complementary parcel pick up/drop off area which is a lifesaver for both residents and enterprises. You no longer have to wait at home or work for a delivery. We will let you know when your package has arrived. It is all so easy.
At Kennards Self Storage Macquarie Park, we know moving house or running a business is difficult, so we've made access easy with larger lifts, given flexible unrestricted access hours and provided trolleys that move your goods around effortlessly. We believe in making life easier for our customers. Keep it at Kennards, The People Who Care.