City Overview
Campbelltown is a suburb and major centre in the metropolitan area of Sydney, New South Wales. It is located in Greater Western Sydney 50 kilometres south-west of the Sydney central business district. With a population of 12,566 the suburb was established in 1820. Campbelltown gets its name from Elizabeth Campbell, the wife of former Governor of New South Wales Lachlan Macquarie, it is also acknowledged on the register of the Geographical Names Board of New South Wales as one of only four cities.
In the old town centre you can visit the Queen Street Shopping strip, Campbelltown Mall, The Council Chambers and a number of historic buildings. The southwest based around Macarthur Railway Station is home to the University of Western Sydney and Macarthur Square, a large shopping mall. It features an outdoor entertaining and restaurant precinct known as "Kellicar Lane" which opened in 2005.
You can also visit Koshigaya Playground, Glenalvon House, The Japanese Gardens, Kendall's Millhouse and the Campbelltown Rotary Observatory.
Historic buildings include: St Peters Church of England, Richmond Villa, Campbelltown Court House, Former St Johns Church and Cemetery and the graves of Matthew Healy. St Peters Church of England picture courtesy of Campbelltown Anglican Churches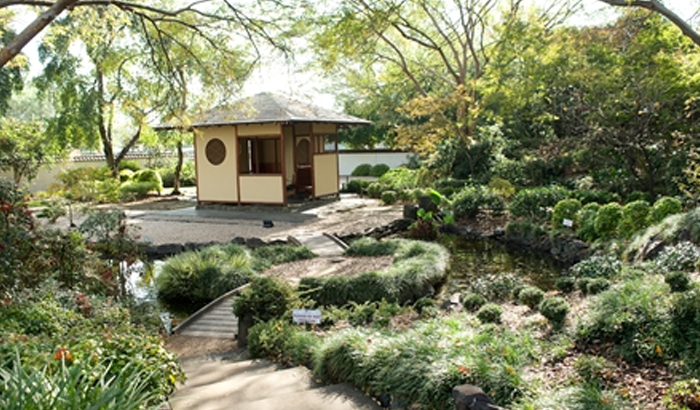 Japanese Gardens picture courtesy of Campbelltown City Council
Source:
https://en.wikipedia.org/wiki/Campbelltown,_New_South_Wales
http://www.aussietowns.com.au/town/campbelltown-nsw
Fun facts and trivia about Campbelltown
The legendary Fisher's Ghost is so defining for Campbelltown that each year the city celebrates the Festival of Fisher's Ghost even though the creek where Fisher's body was found is now nothing more than a large drainage channel. Frederick Fisher was murdered in 1826 by George Worrall, later convicted of his crime and hanged in 1827. But at the time of his murder it was believed that he had gone missing.
The Appin massacre occurred in the early hours of the morning of 17 April 1816, the outcome of a military reprisal raid against Aboriginal people, ordered by Governor Lachlan Macquarie. At least 14 Aboriginal men, women and children were killed when soldiers under the command of Captain James Wallis shot at and drove a group of Aboriginal people over the gorge of the Cataract River.
In 1824 Hume and Hovell set out for Port Phillip from Appin.
In 1841 there were 77 houses in a town of 16 streets.
In 1848 the population was 541.
In 1857 the railway line to Sydney begins service.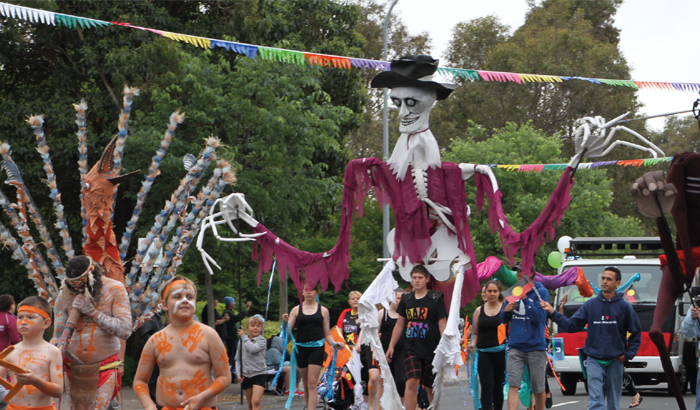 Festival of Fishers Ghost picture courtesy of Campbelltown City Council
Source:
https://www.campbelltown.nsw.gov.au/AboutCampbelltown/History/Campbelltowntimeline#1900s-3
https://dictionaryofsydney.org/entry/appin_massacre
Weather in Campbelltown
The weather in Campbelltown is generally sunny throughout the year, the summer months generally a few degrees warmer. In summer the average is around 27C and winters average is approximately 20C. Due to its abundance of sunshine throughout the year and UV exposure the use of sun protection is highly advised.
Summer: December - Feb
Average: 28C

Autumn: March – May
Average: 25C
Winter: June – August
Average: 20C
Spring: September – November
Average: 25C
Source:
http://weather.mla.com.au/climate-history/nsw/campbelltown
Relocating
Campbelltown is the greater city to a larger number of suburbs, many of them which are lovely and well looked after, it has not yet become a concrete jungle and the community spirit and atmosphere is very much alive. There are a number of shopping centres to choose from and you can get to the City in under an hour. Real estate is still affordable with housing under $500,000. Campbelltown has high quality facilities land marks including Campbelltown Sports Stadium, Western Sydney University, Australian Botanic Gardens, The Georges and Nepean River, Dharawal National Park to name a few. With the combination of a relaxing lifestyle and a diverse blend of culture and attractions it makes Campbelltown an ideal place to live.

Source:
https://www.campbelltown.nsw.gov.au/AboutCampbelltown/OurRegionalCity/LiveinCampbelltownCity
Removalists in Campbelltown
Moving can be an exciting yet stressful event and trying to find the best removalists with reasonable rates and professional attitudes can heighten the stress factor. We have provided a list below of a number of professionals to help in the South West Sydney region:
Moving your business to Campbelltown
Campbelltown has a vast range of support networks to guide and assist in relocating or starting a new business. Workshops, training and business advisory services are available to support businesses of all types macro or micro. For additional information and links to support programs see:
South West Sydney business Enterprise centres
Canterbury Bankstown Business Support
Top Community Services in Campbelltown
There is a wide range of community services, government and non-government in Campbelltown that offer support and services to adults and families in regards to jobs, housing and accommodation, ageing and disability, youth and child care, domestic violence, family assistance, multicultural services and general information and advice for residents. For a comprehensive list of not for profit and Government departments:
Campbelltown Community Services Centre
Department of Family and Community Services
Sunnyfield Disability Services

Schools
Campbelltown has a diverse range of high quality education services ranging from early childhood through to tertiary education. Tertiary education is available at TAFE NSW South Western Sydney Institute, Macarthur Community College, Australian Careers Business College (ACBA), Western Sydney University. For a comprehensive list of schools and educational offerings check out the following links:
Western Sydney University Bankstown
Getting Around
Public transport, buses, trains, and taxis:
City Sightseeing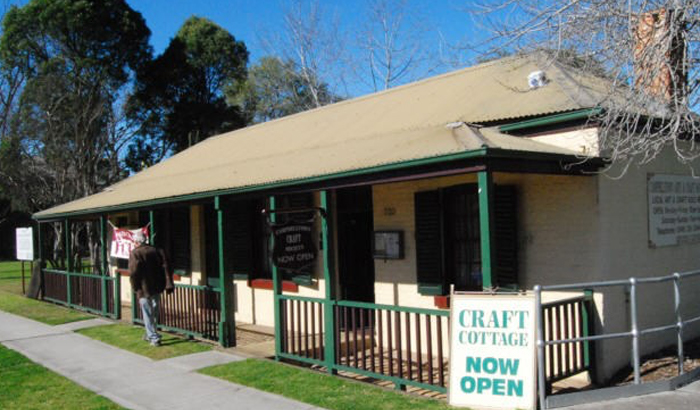 Farriers Arms Campbelltown picture courtesy of Sydney Australia Tourist Guide
Employment
Campbelltown City Council Careers
Campbelltown News