History is the creation of man's need to understand and learn from past occurrences and is often quoted in the justification of many actions and events today. As we are urged to learn its lessons for the future, Man is also anxious about how history will be remembered.
But what do we actually mean by history?
"It is the events of the past and the telling of the stories of such events, a fact with an element of fiction".
In Melbourne's short history, we have learn about the development of our City and integral leisure and new housing regions that have been developed as a result of history such as the Southbank and Docklands precincts. Until the 1880's ships anchored in Hobsons Bay near Williamstown and then made their way up the Yarra River to Victoria Dock where goods were stored in large warehouses. Since the introduction of container shipping the area become desolate until the revamp with housing in the early 70's. Personal storage areas again became prevalent after both these precincts began developing from 1975.
The Melbourne Docklands area once just a dream on the drawing board is now becoming a highly populated inner area of Melbourne's CBD region. Similarly, Melbourne's Southgate area which opened in 1992 is a reflection of Melbourne's distinct art, wine & food district and houses a vast population craving for storage. As a result of cramped lifestyle in these areas, Melbournian's have now started to crave for additional storage demand in these precincts.
Another area Melbourne is creating its own history is an event happening at 138 Salmon Street, Port Melbourne. Kennards Self Storage was created to house storage (personal & business) for the Dockland and Southbank regions in similar fashion to the original Victoria Dock area. Kennards Storage commenced operations in the region from 2003 to service the storage warehouse needs of the ever increasing population growth in these growth corridor areas of Melbourne.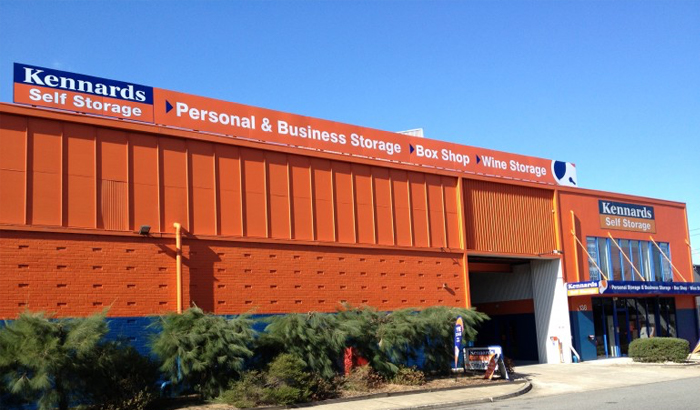 Southbank and Docklands storage at Kennards in Port Melbourne is a very similar creation to high rise apartment development. Developers build apartments with supply and demand an influencing factor. Like developers, Kennards too builds small 'apartments' or storage units. The real difference is that Kennards Self Storage rents storage spaces and with no minimum contract periods which enables domestic and commercial investors the ability to save by not spending capital outright. Kennards storage customers only pay for the time they store. With this in mind, the population can then create their own new place in history by storing goods of value for short or long periods of time. History is showing us that with such movements and increases in population growth so too is the ever increasing supply and demand of storage for the population of Southbank and Docklands areas.
For 13 years Kennards Storage has been part of the fabric of the Southbank and Docklands daily lifestyle, particularly for the growing number of local residents in these neighbourhoods. In just a short period in its Company's 43 year history, Kennards Storage and its 2003 Port Melbourne facility is also creating its own history introducing individually alarmed mini-warehouses or smaller storage lockers or storage units with access 24/7 for businesses or personal storage in these regions – unique to the self storage industry.