Since opening in May last year, Kennards Self Storage at Mittagong has been overwhelmed by the customer response.
"The rent up at Mittagong has been a pleasant surprise" says Sam Kennard Managing Director of Kennards Self Storage, "so we have reviewed our design and will make the centre larger than we first intended"
Kennards is preparing plans for another 150 extra storage spaces above its originally intended 450. The storage centre will ultimately have about 600 spaces when fully complete.
The amended plans will be submitted to Wingecarribee Shire Council in the next few weeks for their consent.
The development of a modern state of the art storage centre in a non urban market like the Southern Highland was an adventurous experiment by Kennards Self Storage. There is existing storage in the area, but they lack the customer service, features, security and quality offered by Kennards.
In order to justify the investment and overhead for the Kennards standards and quality, typical Kennards centres need to much bigger than the small basic ones available in Mittagong and Bowral. It was unknown if there would be enough customers to justify the Kennards standard – the company is pleased that there is, and that the people of the Southern Highland are discerning when it comes to choosing self storage.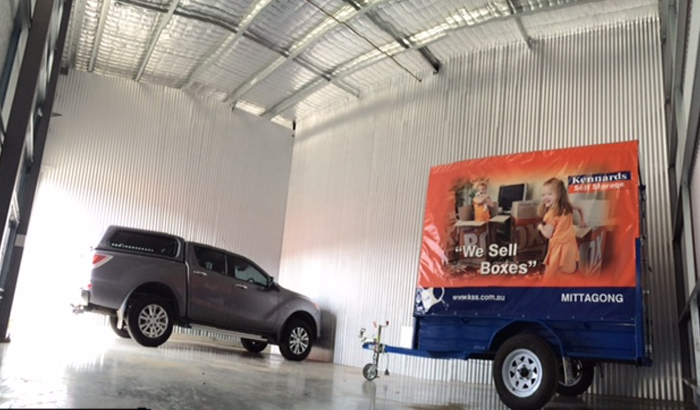 The Mittagong centre also has Kennards Enterprise Spaces for small and emerging businesses. These are low-risk, low cost spaces ideal for start-ups.
The 'No Lease, No Bond, No Legals' positioning statement explains why it is such a compelling option for businesses.