Forget Kennedy Space Centre, meet Kennards Space Centre Penrith!
June 2013 opens with a bang at our Penrith Centre.
We had been struggling to meet local demand with the popularity of our self storage centre going through the roof since it's opening in 2010. Late 2012 we approved the construction of two exciting new developments to meet this demand.
Self Storage Expansion – Dedicated Under-cover Car, Boat & RV storage.
The first is the extension to the original self storage centre. Consisting of two new buildings with state of the art self storage – the continuation of our individually alarmed, security monitored storage spaces in a range of sizes.
We also took the opportunity to extend our undercover Car, Boat, and RV storage. Since the opening of these dedicated vehicle spaces in the original development, Centre Manager – Phil Gallop commented: "We've been bowled over by their popularity!"
Vehicles will be protected in the new spaces by the extended metal roof of the building. Similar in style to the dedicated RV storage centres in the USA. This approach protects them not only from sun and rain but hail or even small scale space debris may struggle to get through. With wide driveways and pin coded 24 hour access these spaces are ideal for personal or commercial use.
Enterprise Spaces – When Kirk thinks "Enterprise" – It can only mean deep space!
The second development is our dedicated Enterprise Spaces complex completely self contained from the self storage and incorporating many of the lessons we've learned about the needs of customers using these type of facility.
Enterprise Spaces are a business incubator, ideal for small and medium sized business's on the move and range in size from 50 to 108 square metres.
Like your own business park without the restrictions of a lease. There are no fixed terms or expensive outgoings. Each space is self contained with its own entry permitting it to be a mini warehouse or even small showroom. Small business owners relish the flexibility of the No Lease, No Bond, No Legals.
Kennards include a variety of support services such as available meeting rooms, delivery concierge service, shelving and rubbish disposal services.
Access the automatic gate with your individual PIN code knowing the monitored alarms, perimeter fencing and CCTV take care of your security needs.
Future plans include a cafe on the corner of the complex, located in a prime position next door to the Fire Museum and close to Penrith CBD. This will be an exciting new area with the Penrith railway station and strong residential development at Thornton behind.
The future improvements to the Peach Tree Drive intersection with Castlereagh Road combined with the linking of Peach Tree Drive to the railway station will really enhance the opportunities for our customers.
The self storage extension almost complete, opens in June. The Enterprise spaces open shortly after.
Contact our team now to enquire or learn more about Kennards Self Storage Penrith
Kennards Self Storage Penrith
2215-2227 Castlereagh Road Penrith NSW 2750
Phone +61 2 4722 2433 Fax +61 2 4722 2855
Email penrith@kss.com.au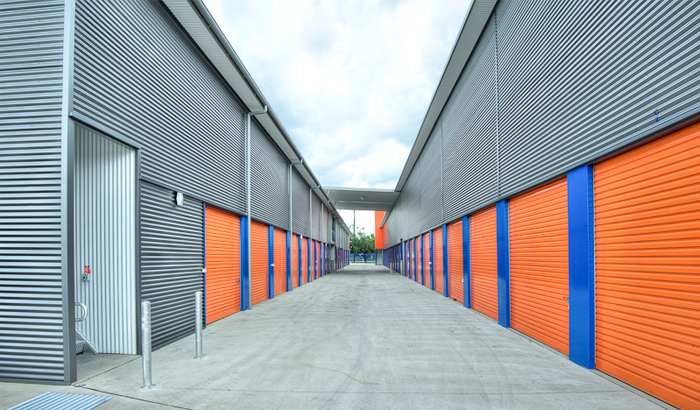 Author: Darryl Hodgson, NSW Operations Manager, Kennards Self Storage