Is your home cluttered with recreational equipment and vehicles?
Are you a foodie with a truck or trailer which is parked in the yard idle until the next big event?
Do you have a boat waiting for Summer to hook the big one?
Do you have a caravan ready for the next family getaway?
If you answered yes to any or all of these questions it is time to talk to us at Kennards Self Storage Seaford Meadows for a storage solution to declutter your world and create a happy home life.
It is all too common for people to move into their new dream home and realise space is premium both inside and out; and before too long, the toys, vehicles, boat and caravan start impacting on life around the home. Selling the prized boat, caravan, motorbike, much-loved collector vehicle or personal water craft no longer needs to be the option to satisfy the need for a spacious home on a smaller block size. The solution now is keep it at Kennards!
Kennards Self Storage Seaford Meadows are now renting spaces and servicing the storage needs of Seaford locals, plus residents of nearby Noarlunga, Morphett Vale, Hackham, Lonsdale, Moana, McLaren Vale and Aldinga.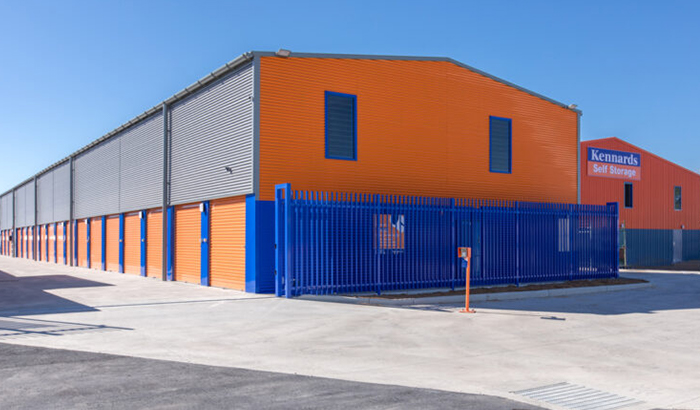 Imagine a secure and individually alarmed storage space with direct vehicle access ranging in size from 13.5sqm through to 54.0sqm. At Kennards Seaford Meadows, all driveway storage units are rented with internal lighting and provide options for a workshop, boat storage, motor vehicle storage and equipment storage. For total satisfaction, each unit delivers 24/7 access, a standard feature of Kennards Self Storage, ensuring you make the most of every adventure without fear of being locked out of your Kennards storage unit. All these units can be offered with added extras such as shelving and power to ensure a tailored storage space which best satisfies the needs of the occupier.
Kennards Self Storage Seaford Meadows can deliver your ideal storage solution today!
In addition to our lockable units, Kennards Seaford Meadows also provides secure hardstand parking for boat storage, car storage, truck storage, caravan storage and camper-trailer storage with the freedom to come and go any time day or night.
Danny, a busy food vendor and caterer says "The 24-hour access is amazing for my business. Late nights and early starts are part of the industry, knowing I have access any time day or night works well for me and my team; but without doubt, the best thing about storing my food van at Kennards Seaford Meadows is my family has a backyard again".
So, whether you're a passionate foodie like Danny; an adventure seeker with lots of toys; or the 'fisho' on the hunt for the next big catch, now is the time to declutter your life and regain that yard or storage shed without selling off all the assets delivering fun, excitement, exhilaration, relaxation and balance to your world. Visit Kennards Self Storage today at 31 Seaford Road, Seaford Meadows.
Let Kennards Self Storage Seaford Meadows show you the storage space you need to support a happier home!