The Kennards Self Storage centre at Parramatta has upgraded customer access to 24 hours. Customers can move in during centre hours and now have the freedom to access their goods 24 hours.
Our Parramatta centres hours are 8:00am to 5:30 Monday – Friday; Saturday 9:00am -5:00pm and Sunday 10:00 -4:00 providing the opportunity for our customers to coordinate their move in or move out. Every customer receives a pin code once they have moved in which allows access to the centre 24 hours so you can use your storage when it is convenient for you.
Kennards Self Storage at Parramatta is easy to access for both residential and business customers of all sizes. It is conveniently located at 105 Wigram Rd Parramatta, right on the border of Parramatta and Harris Park. We are very close to Parramatta Railway station and across the road from the famous Spice of Life Restaurant.
Our Parramatta centre caters for businesses large and small with a variety of unit sizes. We have recently refurbished our Level A providing new unit sizes, perfect for residential customers needing "just that bit more space" at home.
We sell a full range of boxes and packing materials to assist you in moving or shipping items. We are handy to the Australia Post centre also located on Wigram St.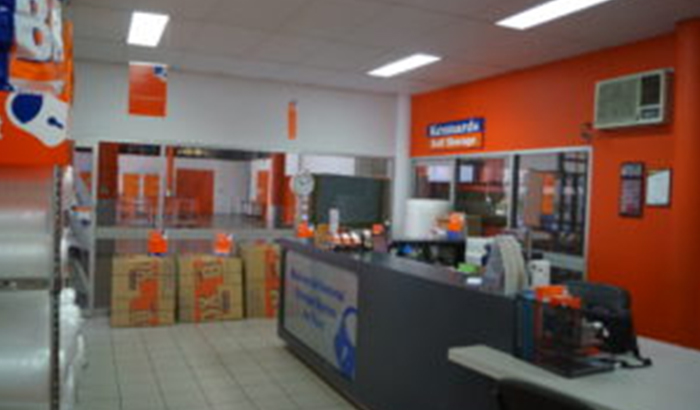 All of our customers can take advantage of the use of our complimentary conference room with access to Wi-Fi to attend to all their business needs while on site. Our fortunate customers have easy access to the many Indian restaurants in Wigram St, perfect for that break from moving or working in the conference room.