Moving isn't exactly at the top of the list on people's "favourite things to do" and it can be a metaphorical minefield of challenges to navigate, but for Adelaide residents it just got a whole heap easier. Located on the corner of Days and Torrens Roads Croydon Park, this is our most recent Kennards Self Storage facility and we have got a solution for almost everyone's moving woes.
Now open, Croydon Park boasts some of the latest and greatest features in the storage industry to date and with staff who are solely there to make your move as easy as possible, it has already proven to be a hit with well over 100 Western Adelaide residents since opening.
24/7-hour access, individually alarmed lock up units, trolleys and moving aids, on site rubbish disposal options, multiple levels and sized units, a fully stocked box shop with delivery options and great value opening rates are just some of the features that Croydon Park boasts.
But let's be honest, the hardest part about moving is the actual moving! That's where the team at Croydon Park have you covered. With years of experience in the storage industry our team is here, 7 days a week, to help you navigate the endless challenges of your move. From the first stages of packing and organising, assisting you on moving day itself, keeping your valuables secure for as long or short as you need, then making the transition out of storage and unpacking a breeze. Our team is here to make your move as painless and stress free as possible. Our comprehensive range of boxes and packing supplies and our "buy back" advantage make the process both easy and affordable from start to finish.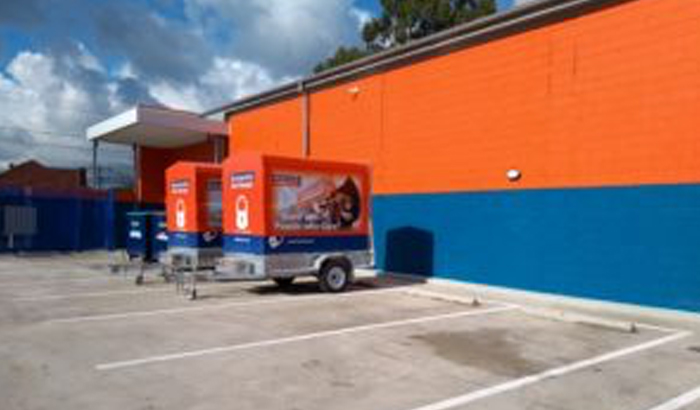 Want to move yourself? No Problems!
Our complimentary moving trailers are perfect even for the moving novice. With its practical but spacious size, easy ramp, moving blankets, tie down straps, fridge trolley and tape gun, it means you're able to complete your move in as few trips as possible, safely and securely.
Don't have a tow bar? That's ok too! We recently have had the pleasure of receiving Adelaide first EMU Van. With an abundance of space, side and rear loading access, moving equipment and our extremely affordable hire rates it is a great option for anyone with a standard vehicle licence who wants to tackle to move themselves.
All too hard?
Never fear, we have a list of customer preferred removalists who we've worked with across Adelaide for many years who can save you the stress and a back injury. By contacting our team, we can easily give you multiple options and after you've made your choice we can liaise with them to ensure the moving day goes as smoothly and efficiently as possible, saving you both time and money.
Moving is a stressful time, but our team can make it far less stressful for you by helping you every step of the way. Give us a call on 08 8346 8879 or pop in for a comprehensive quote and find out how we can help you.
Daniella Hopkins
Centre Manager Croydon Park