As our new Kennards Self Storage facility in Thomastown takes shape, we've opened our 'doors' to outdoor open storage spaces for Cars, boats, caravans, buses and trucks.
Located at 187 Settlement road Thomastown, we sit directly on the edge of both commercial and residential sectors which makes it a great location with easy access. Our premium vehicle storage spaces range from 13 Sqm (2.6m x 5m) to 20.80 sqm (2.6m x 8m) and can be easily accessed via Settlement Road and Apex Court entry gates in Thomastown. A great storage solution not just for the Thomastown area, but all surrounding suburbs such as Lalor, Reservoir, Bundoora and Mill Park.
Join the number of existing customers who take advantage of Kennards features like 24 hour a day, 7 days a week keypad access to your vehicle space. Whether it is storing a car before its sale, keeping the RV/Caravan secure before that summer holiday or just running out of room at home, Kennards Self Storage Thomastown is a great, secure and hassle-free place to store your vehicle.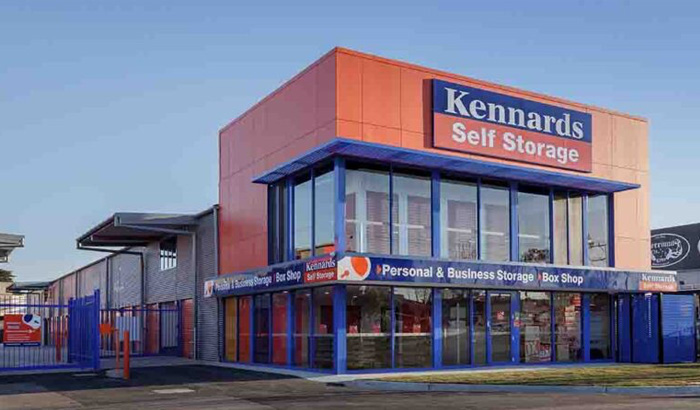 In addition to our vehicle storage, we offer a large range of driveway, ground floor and upper level individual lock up spaces to suit any household or business move. Each space is individually armed and will only be disarmed when you enter with your secure pin code. We have options for anyone, for any reason, from documents and photos, to pallet storage for businesses. Each space is private and can only be opened using your own padlock. Units are extremely accessible in our large format storage facility, which caters for any truck size or storage shipping container.
Kennards Self Storage Thomastown is now open for all your storage needs.