New Spaces to meet demand for our Kennards Self Storage Chullora centre.
175 new spaces, part of our stage 2 expansion at our 2c Hume Highway Chullora centre are almost ready for their first customers.
Our Chullora centre has experienced exciting growth since opening a mere 11 months ago. In December 2017 we were able to release the first stage for customers to access and make use of the new facility. Since that time we have been overwhelmed by the local demand.
Local resident have flocked to the centre. It's ease of access and the high visibility of the site have made it the local "Go to" for boxes and packaging.
"You can't miss it when travelling east or west on the Hume" says Centre manager; Karen Bell. Across the road from the Suttons dealership and greater Greenacre. Its mere seconds drive from the Malek Fahd Islamic School and the popular Chullora Market place.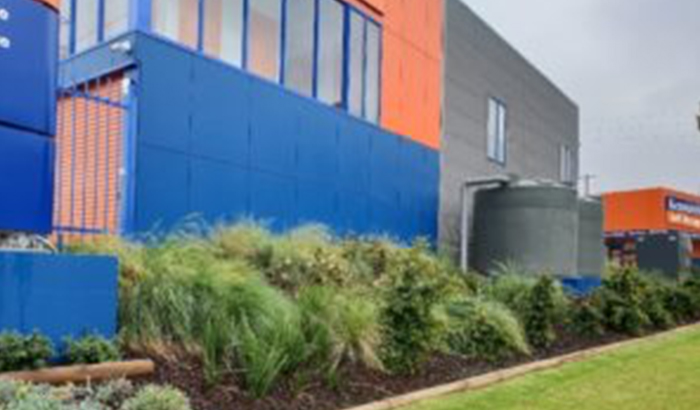 The centre had proven extremely convenient for local residents and business operators. The new spaces are upstairs within the iconic 4 story building. There's a much better mix of half garage and smaller sized spaces, ideal for locals needing that extra squeeze room.
With easy drive in/drive out access to the centre and peace of mind provided by new tech CCTV and alarm systems, they make the centre a 'step ahead' of some of the older spec properties that were more common in this part of Sydney.
Karen recently highlighted: "With the recent rains, the gardens are thriving and growing too." They're looking more established and losing that young and new look you see with fresh landscaping. Rather than that industrial look people often assume with our type of business, they add a little colour and green to make the place a little more welcoming.
So if you're in the area and need more space – Give Karen and Richard at the centre a call on 9642 5200 or email chullora@kss.com.au.