People store for many reasons. Whether it is for business or private storage, the needs and expectations of each storer are different. From the day you make an enquiry to the day you store your precious belongings in the storage facility, these are things to look out for when choosing your storage centre:
1. Great customer experience;
2. Various storage sizes and options that suit your budget;
3. Non fixed term contract;
4. Easy to upsize or downsize the storage unit;
5. Pro-rata unused rent refunds;
6. Clean and tidy;
7. Easy loading and unloading with free to use trolleys, pallet jets and forklift onsite;
8. Great opportunity for all business expansion;
9. Various payment options (auto credit card; auto direct bank debit; online; pay over the counter, EFTPOS/credit card; or pay over the phone);
10. Non deposit reservation;
11. Free 24/7 access;
12. Self storage location near you;
13. Competitive pricing;
14. CCTV coverage in the centre.
15. Complimentary services such as free trailer to use on the day you move in;
16. Free SMS text to inform you when your parcel is received in our centre.
17. Onsite packing materials and a wide range of merchandises available to purchase.
Kennards Self Storage located on 497 Victoria Road, Gladesville NSW 2111 ticks all those boxes.
Anton and Anthony are ready to assist with an queries and are more than happy to take you for a tour of the iconic Orange and Blue building in Gladesville.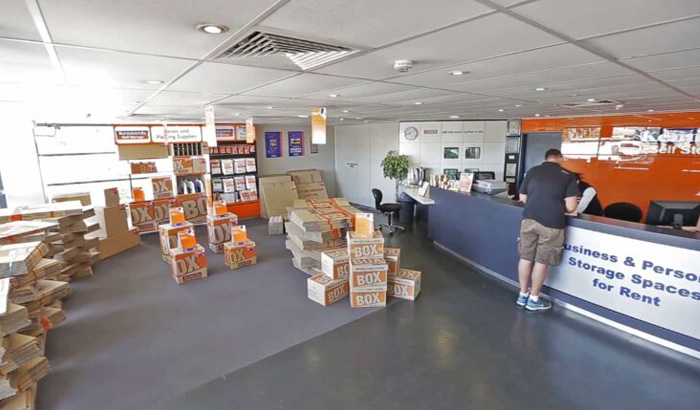 With the largest range of packing materials, including sturdy moving boxes, wrapping paper, heavy duty tape and marker pens in our onsite Box Shop, Kennards Self Storage Gladesville has the lot.
Tel: 9816 4988, email: gladesville@kss.com.au or Rent from us by clicking here
Author:Anthony Heng