If the answer is on top of your fridge, in your garage or under your stairs, then perhaps it's time to store your precious wine in a fully Climate Controlled setting. Kennards Wine Storage Miranda have the perfect facility to do just that.
There is a huge range of sizes, starting at a 10 case wine cellar right up to a 410 case cellar,
All our wine cellars are individually alarmed to ensure your wines are as secure as possible. The entire wine cellar area has 24/7 access for your convenience. This is particularly handy if you need to pick up a bottle or two for that special party.
We are extremely proud of the latest technology we have invested in which enables us to maintain our wine cellar at the optimum temperature and humidity levels.
Our team also understands wine and the complexities of its cellaring and handling. Have your wine delivered straight to our climate controlled room and we'll text you when it arrives so you can place it into your cellar.
Our Kennards Box Shop also has the perfect wine carton to fit 12 standard bottles for those wines in your collection that are loose and not already in cartons.
If you are a serious wine collector, an enthusiastic amateur or even involved in the hotel or restaurant industries then we have the perfect solution for your wine storage needs.
As your wine collection may grow (or dare we say shrink) you can upsize or downsize as your needs change so you only pay for the space you need.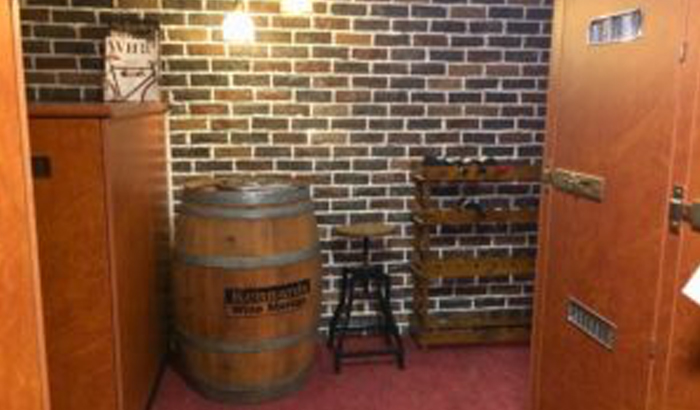 Check out our sizes online and reserve straight from our website or drop into our centre and have a look. We'd be happy to show you around.