Our Kennards Self Storage Facility at Artarmon on Pacific Highway is a fully enclosed all weather solution storage centre. A building icon on your right heading north on the Pacific Highway our storage building in a former life was the Grace Brother warehouse.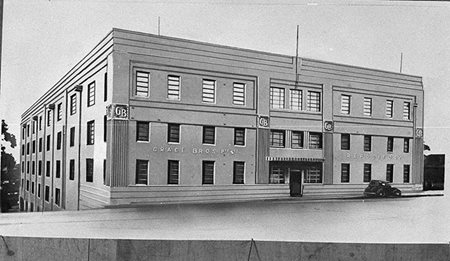 Built in the 1930"s the building is a testament to art deco architecture and is a rock solid building with 5 levels of storage and has the oldest operating lift in Australia.

Offering personalised service our Kennards Team escort every customer to their storage level in the lift. Our lift at the facility is big enough to fit all your storage in at one go if needed. A great lift for the grand piano, the king bed, the 12-seater dining table – we could even fit an elephant in our lift at Artarmon Pacific Highway!

To help you find our front door and to ensure speedy access to our centre we recommend our customers place Norton Lane into Google maps which will ensure you arrive at your destination stress free and at our roller door entrance located at the side of our building.

Heading North on the Pacific Highway
Norton Lane is an easy turn left off the Pacific Highway when you are heading north – driving past or stopping in at the KFC on the left – don't plan to drive by our buildings... our left-hand turn into Norton Lane is right at the edge of our building just after the traffic lights.

Heading South on the Pacific Highway
For our customer heading South on the Pacific Highway. Move to the right hand lane travelling south and you have the ease of the traffic lights turning into Norton Lane.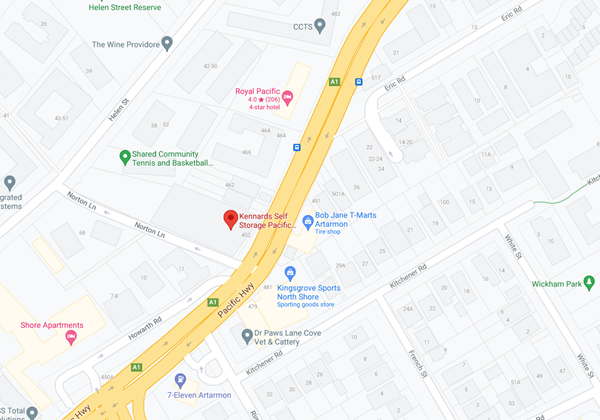 Our customer love the undercover parking which offers hassle free loading and unloading in every weather condition.
Our storage facility is a real treasure from the past and a discovery offering every storage solution you could imagine.