The Global Pandemic has changed the World we live in and changed the way we live in the World. Many industries have been shut down and many people have lost their jobs and career opportunities. Being locked down had given people time to think and create the space for change in their lives. Some people have changed industries, changed careers, retired early, or turned a hobby or skill into an online business. Online business or e-Commerce is on the rise. More connectivity around the world has brought us all closer together and shopping online is safer and faster. Why waste time at a shopping centre?

Online Store Ideas
1. Start your own clothing line
2. Sell your art online
3. Become a freelance writer, designer, or developer
4. Flip your thrift store finds
5. Start a blog
6. Become a virtual assistant
7. Try your hand at being an influencer
8. Curate subscription boxes
9. Develop a niche product
10. Create handmade goods

Once you've decided on an online business idea, you'll want to do your due diligence and, eventually, give it life. Here's how to start a business online, step-by-step:
1. Validate your idea with market research
2. Develop your product or service
3. Set up your business finances
4. Find vendors and suppliers
5. Build your website
6. Market your new online business
Do I need an office or warehouse?

Creating the space for change can be costly if you look at leasing a base to distribute your goods or perform your services from. You want to engage a risk free option but working from home causes problems. Leave your work at work by renting at a storage space. There are so many storage sydney options. Kennards Self Storage is the place to go. Over 30 centres in Sydney and over 40 years in the storage industry makes Kennards Self Storage the experts in helping people with their storage needs. Take a look at what is on offer at Kennards Self Storage Hoxton Park for example

• No lease. Pay by the month and refunds on any unused rent periods
• 24 hour access
• Secured facility. Pin pad access to get past a big blue gate.
• Alarmed spaces
• Free dispatch service – (For all your deliveries incoming and outgoing)
• A box shop – to package all your sales.
• An elevator to access upper levels – No climbing stairs
• Ground floor access
• A Walkie Stacher (Forklift) for your heavy pallet delivered items
• Pallet jacks and trolleys
• Free wifi
• Free conference room
You can visit the centre at Hoxton Park and see what is on offer. Once there you will meet an expert team who really care about the storage needs of their customers. They have assisted other Online business start up. Randy, Naomi and Emily will be there through your journey.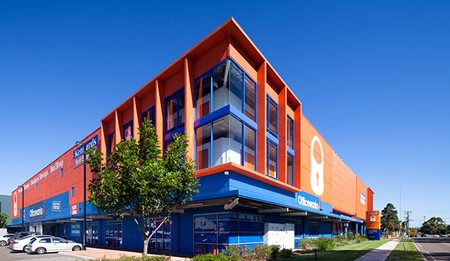 Kennards Self Storage Hoxton Park
2 Lyn Parade NSW 2171
02 8783 8522

We are also passionate about online business and have a beautiful easy to use website where you can find self storage prices and you will also find moving boxes.
Store with people who care.