Cool Wine Storage all day every day, all year round, regardless of season.
When thinking of Canberra, most people think of the cold and rightly so with temperatures often dropping to well below zero, but it might surprise you to know that the summers in Canberra can often reach over 40 degrees.
The question remains – where are you storing your wine? If the answer is under the stairs, in a shed or garage or even in the corner of a room then perhaps it's time to consider the extreme temperature variations that occur from one month to the next and what effect that has on your precious wines.
The Solution - store your wine in a fully Climate Controlled setting. And luckily enough, if your question is is there a wine store near me the answer is Yes! We have the perfect facility to do just that at
Kennards Self Storage in Fyshwick
.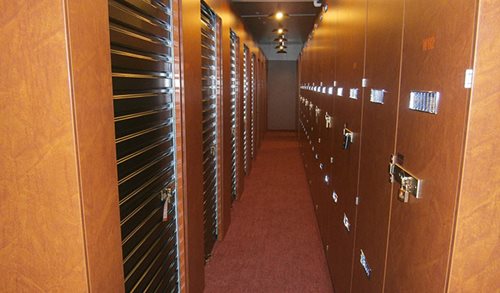 There is a huge range of sizes, starting at a 12 case cellar right up to a 500 case cellar. All are individually alarmed to ensure your wines are as secure as possible. The entire wine cellar area has 24/7 access for your convenience. This is particularly handy if you need to pick up a bottle or two for that special party.
Of course, we are extremely proud of the latest technology we have invested in which enables us to maintain our wine cellar at the optimum temperature and humidity levels.
Many of our customers also avail themselves of our famous "Box Shop" to purchase any boxes, in particular our very strong and durable wine box.
If you are a serious wine collector, an enthusiastic, amateur or even involved in the hotel or restaurant industries, then we have the perfect solution for your
wine storage
needs. As your wine collection may grow (or dare we say shrink) then we can assist you in transferring to a more suitable sized cellar.
Life for all of us can be an exhausting and busy time, however we have made it very easy to find wine storage prices, reserve a space, fill out the Agreement and even pay for the storage, all by going onto our website. It's as easy as that!
Please feel free to pop in for a visit and tour:
Kennards Self Storage Fyshwick
60-64 Gladstone St, Fyshwick
E: Fyshwick@kss.com.au
W: www.kss.com.au
P: 02 62393584