Escabags provides free 'Escape Bags' filled with the necessities that a victim of domestic or family abuse and his/her children may need when initially escaping an abusive or dangerous situation.

Since being founded in February 2020, we now distribute our 'Escape Bags' to over 200 official Escabags stockists, namely Police Stations, Health and Community Centres and other privately owned businesses, across all states in Australia. We proudly cater to all victims of abuse, which is why we offer two variations of our Escape Bags - 'Parent & Child' and 'Single Adult'.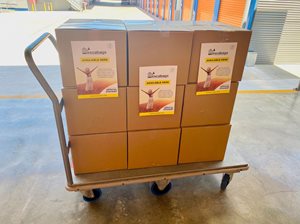 Kennards Self Storage has very generously supported our organisation by providing us with a donated storage unit since July 2020, which has enabled our organisation to grow exponentially. We now have the space required to store the essential items donated to us, and can also utilise the space with volunteers who assist us with packing the 'Escape Bags' ready for distribution each week.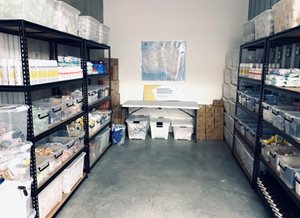 We are incredibly grateful to all the team at Kennards Self Storage for their continued kindness and support for our mission, especially to all the team at Mittagong and Wollongong branches for going above and beyond their job roles. It is genuine consideration and compassion from organisations like Kennards Self Storage for causes that affect all local communities, which enable us to assist those most in need.

Stacy Jane, Founder & CEO
Escabags Ltd