We have all been learning to live with Covid 19. Life is not the same as it was a year ago. We have one eye on getting on with our lives and another on "saving" our lives.
By now we have all learned how to stay Covid safe. Wash your hands regularly, keep 1.5 metres distance from others and limit these experiences to 15 minutes or less. Some of us are working from home and others have opened up their home to family returning to the "old bedroom". The question is how do way stay healthy between the ears during this time?
Some Tips
1. If you are parents that work from home, you can make a roster and take turns in working vs taking care of the kids.
2. Create a space for the kids to play inside if they are not going outside to play
3. Create a space for the kids to learn if they are not going to school or day care
4. Prepare meals with others that you live with. This is a healthy space to chat
5. Time to get to the jobs in the house that you have been avoiding. De-clutter that garage, paint that rumpus room.
6. Can't go to the gym? Turn the garage into one
7. Can't go out to dinner? Dust off the cook books in the cupboard and get cracking
8. Turn the jungle that is the garden into that outside space that would be the envy of the neighbourhood
9. Be aware of anger increasing stress that can lead to anger and add some fun activities. Have a movie night virtually with some friends
10. Replace some outdoor time with Yoga or put together a 1000 piece puzzle
The big thing that is underlying in all these tips is to have the space for change the way we live indoors. De-cluttering the garage or spare room to make that gym room is easy.
Kennards Self Storage has the space to take all the items at your place that are in the way. We have spaces from as small as 1 metre cubed and we do not have any lock in contracts.
If the kids are coming home to live then we can hold the excess furniture. Put all the boxes in your garage in ours and you can have that yoga space.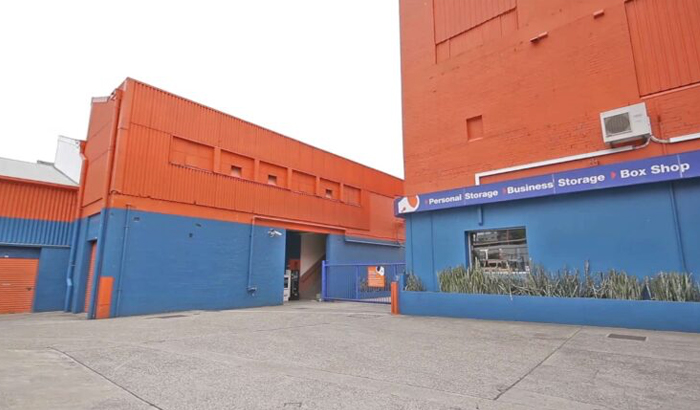 The great thing is you can create this space by using Kennards Self Storage and still be Covid 19 safe. Take advantage of our Contactless move in. Simply jump online to kss.com.au. The first thing you will see is a message saying "find storage near you". Type in your postcode and away you go. You will be able to choose a location and get some information on sizes and you can then rent a space. The team member like Stuart from our Homebush centre will then give you a call to let you know how to access the space and he will answer any questions you may have. The best part is you only pay for the time you stay with us. There is no lease. Move out before your paid period ends and we will refund you the difference. Prices at Kennards Self Storage Homebush start as little as $57 a month.
If you would like to hear a friendly voice answer any queries please call Stuart at Kennards Self Storage Homebush on (02)9763 1211 or come see him at 2 Parramatta road (cnr Columbia Lane) Homebush.