The concrete jungle of the Sydney CBD has seen many business parks pop up outside of the CBD. The likes of Norwest Business Park, Central Hills Business Park, Australian Technology Park and one of the biggest growing area Macquarie Business Park are all popping up around Sydney.
Macquarie Park is located 15 kilometres north-west of the Sydney CBD or otherwise known as the City of Ryde. Suburbs that surround the area include, Epping, Marsfield, North Ryde, East Ryde, Deniston, Deniston East and Top Ryde.
One of the projects by Visionary Developers include a $1bn investment in the development of two iconic towers to house a mix of business, retail and residential dwellings. The 20-storey building will be another addition to the growing landscape of Macquarie Park.
Harry Triguboff owner of Meriton apartments has his eyes set on their next project named Macquarie Exchange. This will be a 42-storey building with mix business use. The estimated project cost of $750 million will be another great addition to the local community creating increase in activity and business opportunities. Harry says, "Macquarie Park is one of the most active and sought-after growth areas in metropolitan Sydney for retail, industrial and residential landlords and education and innovation industries."
With the addition of the new train station at Macquarie Park and an easy off ramp from the M2 the area is well within reach of Sydney siders. Macquarie University is located within walking distance of the train station and the famous Macquarie Shopping Centre. In 2016 Macquarie Shopping Centre went through a facelift and redevelopment. As a result, over 100 new retail spaces were added and 480 car parking spots too. The project cost was $195 Million.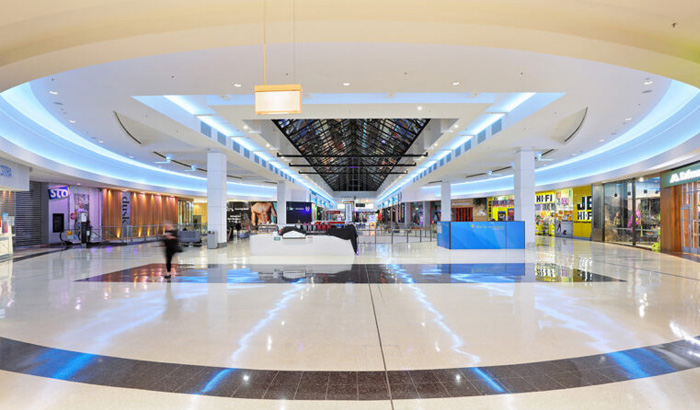 Many empty nesters are drawn to apartment living and the convenience of a shopping precinct within walking distance. Businesses are relocating to the area away from the CBD with lower leases and newer office dwellings. Students move to the area for sheer convenience to the University and the lifestyle the area has to offer. The mix of business, residential and students has seen the storage operator Kennards Self Storage providing storage solutions to the growing community for the past 4 years now.
With all this activity, there has been an increased thirst for storage and packing materials in the area. Kennards Self Storage located on 7 Khartoum Road Macquarie Park 2113 has been providing storage and boxes for locals.
Locals have been renting storage units to store their belongings as they move into their new apartments. Students rent out lockers as they travel back home for the summer break. Businesses rent out storage units to store their equipment or archive documents.
Kennards Self Storage offer extremely easy and flexible payment set ups. Customers simply pay 1 months rent in advance, there are no lock in leases or bonds. Customers choose to move out when they need to, not governed by a date on a lease agreement. Un-used rent is pro-rata refunded when customers move out, in simple terms "WOW how cool is that, you only pay for what you use" was exactly the comment one happy customer said when they signed up.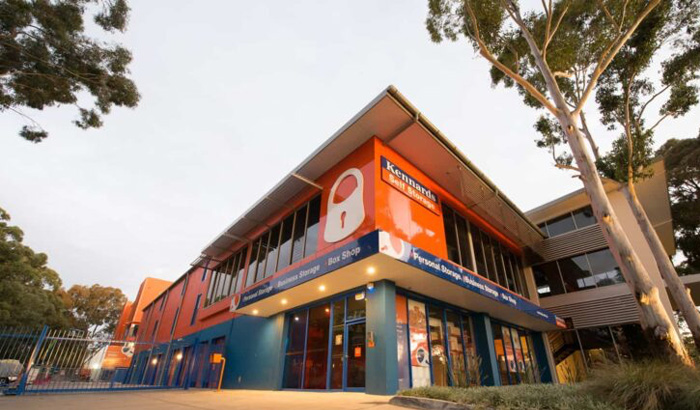 Entering and exiting the centre requires a dedicated PIN Code to be entered before the automated gate opens. All storage units are also alarmed for customers security. With over 10 CCTV cameras covering the centre The centre is well lit and offers an abundance of trolleys, pallet jacks and even an electric walk behind forklift for customers to use.
Kennards has even gone the extra mile to put themselves in the shoes of their customers, there is a kitchenette free to use for all customers. Understanding that the moving process can be stressful and hard work. The kitchenette area provides an area to quickly recharge with free coffee/tea, a microwave to heat up your food and free WiFi and charging stations for your phones.
A concierge service is also available for the delivery and pick up of parcels and a conference room for your convenience.
Storage unit sizes range from 1sqm to 60sqm. There are a range of sizes and access options to suit even the fussiest of customers. Customers can enjoy the Rolls Royce units, drive up and park in front of your storage unit or the more cost-effective version use the dedicated goods lift to transport your belongings. Rental rates start from as little as $2 per day.
There is also a specialised box shop offering a large range of packing materials including, over 10 different box sizes, packing paper (butchers paper), moving blankets, heavy duty storage tape and much more.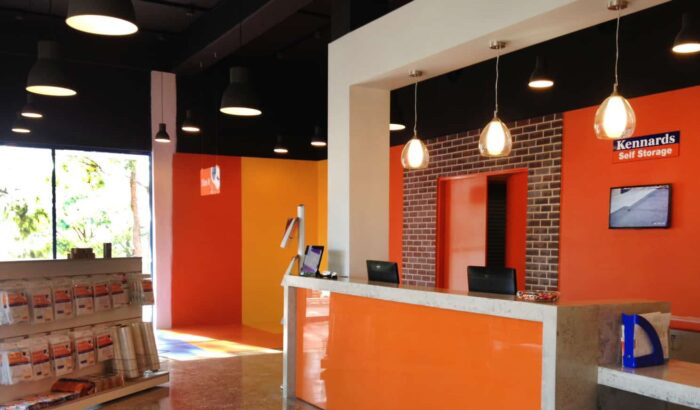 Make sure you put Kennards Self Storage Macquarie Park on your shopping list when you think of storage or boxes.