Running a small business is tough work in the best of times. We all remember that light bulb moment where the idea of your business is born.
You put your thoughts into action and before you know it you are signing Leases, coming up with a business name and in many cases ordering stock or buying the infrastructure you need to get started. You get some good clients and then you get a stream of income coming in.
With success comes some more cost. You will need to have space for your stock and deliveries. Having convenient easy access space to get your supplies sorted so that you can process orders quickly or get to job sites quickly is vitally important to running an efficient business so that you do not end up working 15 hours a day.
Now, you get the news that a virus is moving across the globe and through no fault of your own your business is impacted. Your loyal customers have suddenly got scared and the orders or jobs have begun to get less and less. Your once strong business is facing a difficult time. It's time for you to act, time to get smart. You know that lowering costs is the way to go. But how do we do this and not lower the quality or the work or products you offer.
The answer is to lower your Storage costs. Being in a warehouse with a Lease that is becoming empty is costly. The answer is to get Storage with more flexibility. Kennards Self Storage is the answer. Kennards has flexible options with no lock in Lease. You have a large order, then you can rent a large space. You have small orders then move from the large space to a smaller one. There are no lock in terms. Simply pay month to month space to space and we will move with your business so you are only paying for space used for the time you use it.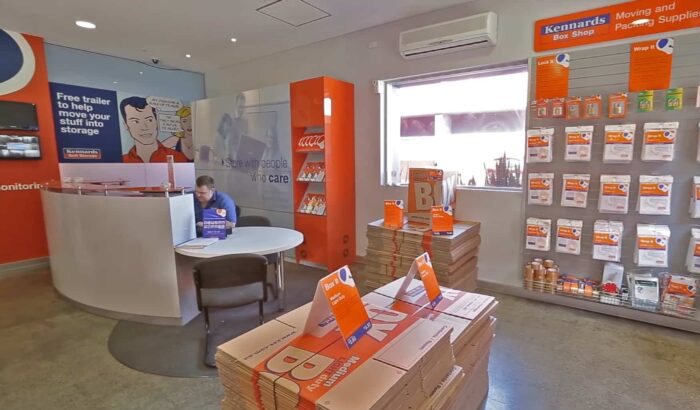 Kennards Self Storage has many options for you to choose from that is accessible 24 hours a day. Best of all we can accept your deliveries on your behalf and let you know. You can come in whenever you need. You have the Keys to your own lock to access your space. The whole place is accessed via a big blue gate with key pad access only to other storers like yourself. Jump on kss.com.au to see some Storage unit prices or call Stuart on (02) 9763 1211 and he would love to help. We are conveniently located on 2 Parramatta road (CNR Columbia lane) Homebush.
'Store With People Who Care!