The festive season has always been a great time of year for families. Long summer days with BBQ's and get togethers. It's a lot of fun seeing children's excitement grow each day in the lead up to Santa coming.

For years the problem of having the space to cater for guests has been a tough one to solve. The other problem is where do we hide all that Christmas shopping from the Kids and loved ones. The last thing you want is to have a little one find Santa's suit in mum or dads cupboard prior to Santa's arrival.
Shopping and sneaking the gifts home and cleaning up the house to make the space for guests can cause unnecessary stress during the time of year where we would all like to enjoy the time to lay back and enjoy our homes and families.
Kennards Self Storage can help. Kennards provides spaces for you to hide gifts and the Santa Suit! Kennards also has spaces for you to de-clutter your garages/sitting rooms to make more space for entertaining. The great thing is that there is no lease or time commitment. Kennards pricing is for a one month period but if you only use the space for two weeks Kennards will refund the difference.
Kennards also has boxes and sticky tape to help with wrapping gifts and can be purchased online or at the office on site. www.kss.com.au/boxshop browse the box shop!!
The other great benefit these days is online shopping. Once you have a space with Kennards you can take up the free dispatch service. This means you can purchase presents online (when no one is watching) and get them delivered to Kennards Self Storage and no one will know. The team at Kennards will then send you an SMS to come and collect your deliveries so you can hide them in your rented space.
Kennards Self Storage Gladesville is very easy to get in and out of and offers our customers 24 hour a day access which will take away the pressure of travelling in peak hour traffic when you are using the space.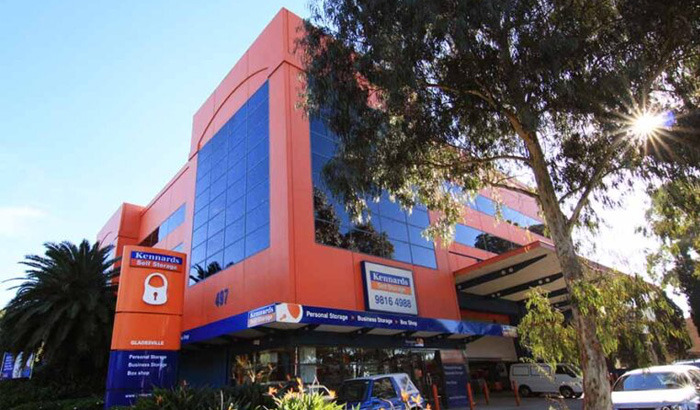 Gladesville Centre
497 Victoria Road
Gladesville NSW 2112
Nearest Cross Street: Frank Street
+61 2 9816 4988
gladesville@kss.com.au
Conveniently located, the team of Anton and Anthony will be excited to help you find the right space for the right price and they promise not to tell the kids a thing!! Lockers start at $53 for the month.
Top 10 Tips For Surviving Christmas
• Plan ahead …
• Don't embarrass yourself at the work Christmas party
• Don't over-inflate your expectations
• Don't try and do everything
• Everything in moderation
• Rehydrate
• Get active the morning after
• Sleep
• Have some time off
• Don't be on your own
Happy holidays everyone!