Whether you are travelling for business or leisure, parking your vehicle at the airport can quickly add up to your travel costs. Especially if you are going away on holidays, the extra savings in paying for parking results in extra spending money $$$.
Traditionally when you think of parking and travelling, it's that hold your breath moment of "How much am I going to pay when leaving my car at the airport" Well many users have discovered another parking alternatively not traditionally considered….and that's leaving your car at Kennards Self Storage Adelaide Airport, located on 2 Fred Custance Street, Adelaide Airport SA 5950.
Kennards Self Storage Adelaide Airport is located only 1km from the main terminals of Adelaide Airport. On offer are many lock up units with drive up access. A typical full garage size storage unit costs as little as $12 per day. Imagine parking your car in your own garage space. The space has its own roller door and is also individually alarmed. No more worries about leaving your car in a carpark, exposed to the weather and lets face it being at the airport a huge risk of your pride and joy being dented by passengers rushing past your car with their luggage… ouch!
Entering the Adelaide's state-of-the-art storage facility, requires customers to enter their own PIN Code to gain access to the storage centre. When customers arrive at their space the alarm dedicated to the space will be deactivated. Customers simply park their vehicle, lock up the roller door of the storage unit with their own lock. The unit is re-armed once the customer exits the storage centre. Just that simple and secure.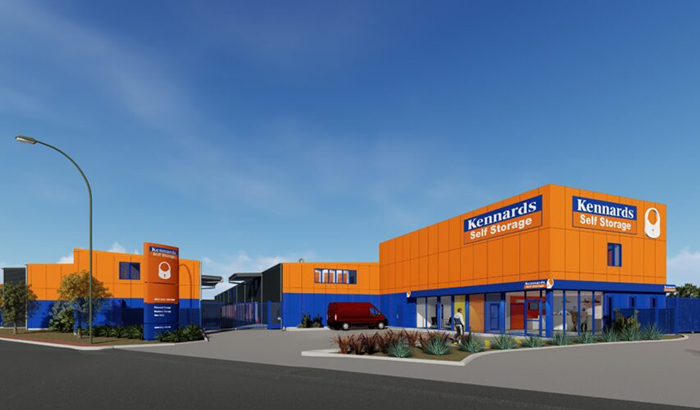 Getting started is made even easier with the Kennards Online Sign Up process. You can get a quote online in just two easy clicks. Customers simply sign up online, drop into reception on the day they wish to commence, and the team will take you to your storage space. Kennards Self Storage payment terms could not be any simpler, pay one months' storage rent in advance with no lock in contracts or bonds. Should you vacate the space before the month, rent is pro rata refunded so you simply pay for what you use. They also offer a 5% discount for 6 or 12 monthly advance rent payments.
With Personal Pin Code Access, individually alarmed units, CCTV monitoring and well-lit driveways, Kennards Self Storage Adelaide Airport is proving to grow is popularity for the savvy traveller.