The 30th June, 2020 is a date to remember in Truganina as Kennards Self Storage is opening its 93rd Storage Centre located at 332 Leakes Road. It's the birth of Kennards' growth in the western suburbs of Melbourne, and our 14th storage facility to be built in Melbourne.
This purpose built self storage facility will house a huge range of storage units from 1 sqm to 30 sqm. The new Storage Centre will attract people with a keen interest for 24/7 storage access and for warehouse type storage with a variety (24 different sizes) of storage spaces to choose from.
Our Storage Centre will also have storage units with VIP driveway accessed units where customers simply drive straight up to their space to load and unload their goods, ground floor units that are located a short trolleys stroll from the driveway, and for the more cost effective, storage units which are located on the upper floors accessible via a good lift. Long term storers love this option as it's a set and forget when they choose a first floor storage space solution.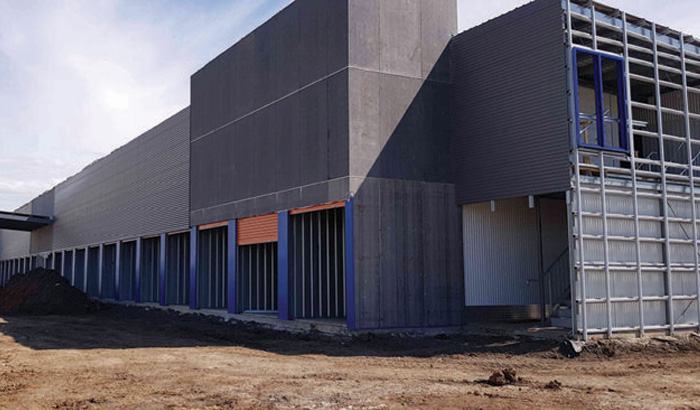 The 30th June Storage Centre has all the trademark features everyone has come to know Kennards Self Storage by. The big Orange and Blue building with the signature padlock logo, not to mention standard individual pin code security access gates, individually alarmed storage units, and for additional security Hi Definition CCTV cameras with back-to-base monitoring.
FREE to use for customers during the move in process are moving trolleys, pallet jacks, electric walk behind forklift (no licenses required), 48 hr turn around parcel pick up and drop off facility, and we have even considered the stress of moving – an available kitchenette area, with a microwave, tea and coffee all FREE to use.
As with all Kennards Storage centres life is made even easier with a Kennards Box Shop at every location, offering everything you might need to help pack, move or store just about anything.
You can stay in touch with your social media by utilising the Hot Desk, located in the FREE WiFi zone, to catch up and recharge your devices, maybe even post a live review about your move by visiting www.kss.com.au/truganina
The Truganina team are excited to meet customers that will be using the newest of our Storage facilities in Australia and New Zealand, so drop in for a storage tour of the Centre (after the 30th June), and don't forget to ask about our FREE Concierge service for parcels delivered or picked up.