Ever wondered about what goes on in an old building? Or what the history of an old building is? There are so many buildings with historical significance that get knocked down and replaced with modern structures. We sometimes forget what we had.
On the corner of 2 Parramatta Road and Columbia Lane there is still an old building standing with some interesting History. The name Columbia Lane is the first clue.
A long History
The site was originally built in 1921 by Gold's Hoisery Mills LTD. The building changed hands in 1924 when Gold's Hoisery went bankrupt. The site was purchased in 1925 by Columbia Gramophone and used as a record pressing plant and recording Studio. They even renamed the lane to Columbia Lane in 1926. The Governor of the time Sir Dudley de Chair officially opened it on the 14th of October 1926.
In 1931 Columbia Gramophone Company was bought out by EMI. It was one of the only recording Studio that survived the great depression and was the only record producer in Australia
It remained as a recording Studio until 1954 when it was moved to Castlereagh Street Sydney as EMI Studios. Many famous people and thousands of recordings took place at the Homebush site. The high lights were:
"Our Don Bradman" 1930
Sir Charles Kingsford Smith's recollections 1928
Prime Minister Stanley Bruce Election Campaign 1929
Gladys Moncrieff
Slim Dusty
"Columbia Lane" was the title od Slim Dusty's final record in 2003, referencing the site where he made his first record in 1946.
The Homebush site was the local manufacturer of many overseas recordings including soundtracks for musicals from MGM and Paramount.
In 1992 the factory closed as the production of Vinyl records slowed and began to be replaced Compact Disc (CD).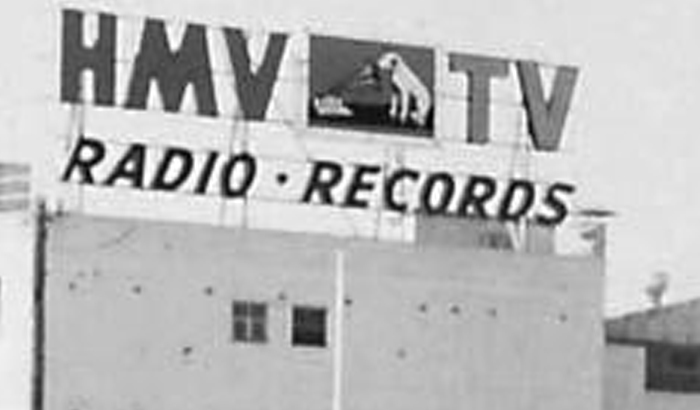 The building still stands today……
Kennards Self Storage is situated on the corner of 2 Parramatta road and Columbia Lane Homebush. The times have changed a lot, but the building still stands. The floors where records were made and songs recorded have been transformed into Storage units for rent (some of them holding our customers old record collections), becoming the perfect storage solution!
When looking at your overall Storage prices Kennards Self Storage Homebush would be a great place to look at. The team of Stuart and Chloe will be able to show you many different sizes and spaces for many different types of situations. Storage unit prices will differ due to size and the location in the building. There are no lock in contracts, simply pay from one month to the next and if you finish up before the paid period ends the friendly team at Kennards Storage Homebush will refund you the difference.
As time has passed so has technology. This has meant the demise of the Gramophone but technology has helped make our lives easier. Jump on to www.kss.com.au and you can take a look at what we have to offer and rent a space. Or call in, we would love to hear from you and show you this lovely building.
Kennards Self Storage Homebush
Cnr of 2 Parramatta road and Columbia lane "The old EMI site"
(02) 9763 1211
'Create the space for Change'