Deliveries Handled
We will accept deliveries on our client's behalf via our Delivery Concierge Service.
Day to day our team are on the ground to help manage deliveries with your field force team. All inbound and outbound deliveries can be handled by us saving your team time waiting for drivers to arrive. We accept deliveries on our client's behalf and ensure the driver unloads them appropriately. Similarly goods can be left with our concierge for pick-up by your courier.
When a delivery arrives our team will send an SMS notification advising their goods are on site.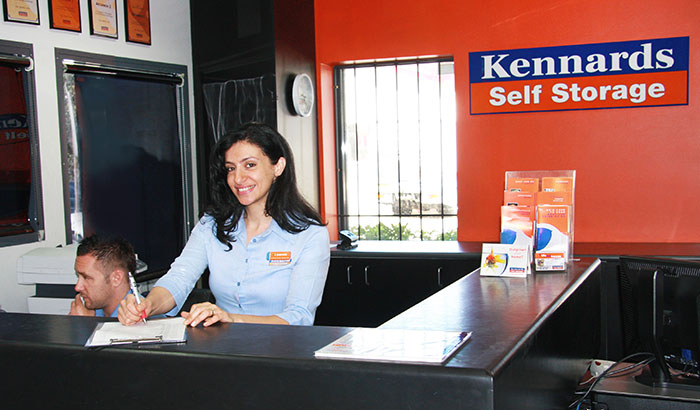 Goods and Handling Service
Business Class clients have exclusive access to our premium delivery service. We understand the importance of sensitive deliveries and appreciate these may need to be secured in your unit as soon as possible.
With our Goods and Handling service our Team will sign for, SMS and ensure your delivery is placed inside your space via a combination padlock. That's added peace of mind for your team and comfort in knowing your goods are within your space.
Materials Handling Equipment
Our complimentary onsite materials handling equipment means bulky items and pallets can be easily unloaded/loaded from trucks and manoeuvred without the need for a fork lift license. Combined with our pallet jack and flatbed trolleys onsite your team can quickly transport goods from their units to their vehicles.
Shelving Systems
Available for rent or purchase our Heavy Duty Stack It Shelving systems maximise use of your storage units. Getting goods off the ground and taking advantage of the height, our shelving allows users to manage their stock levels and create a safe working floor space.
Our Stack It Shelving system comes with three adjustable shelves and fit out can be fully customised to your desired configuration.