Renovating? Thinking about it? It can be a busy, messy, time consuming but very rewarding process. The thing with renovating while you are living in the house is there is stuff everywhere! Things get boxed up and moved from room to room, or you lose that precious car space and fill the garage with everything from the house.

Decluttering for a house sale? The obvious thing is to hide everything away where it can't be seen, but some prospective home buyers like to open every cupboard and door! The garage usually needs a declutter too, so what do you do with all the excess stuff?

One of the kids moving back home? That spare room that you lovingly created after they moved out is now back to being theirs and all your things need another home.

People store for many reasons, which is why Kennards Self Storage have a variety of unit sizes to choose from. Our size-it wall in our office is a great help if you are unsure, and our friendly staff are always there to guide you. From a locker for your paperwork to a mini warehouse for your business needs, Kennards have options available.

A fully stocked Box Shop on site will help you with all your packing needs. Standard moving boxes are a great way to transport and store most items, however we also stock a range of specialty boxes for those hard to pack items. Some things to keep handy when packing up include heavy duty packaging tape and tape dispenser, permanent markers, packing paper and bubble wrap, moving bags, blanket and mattress bags, and of course padlocks to secure your unit.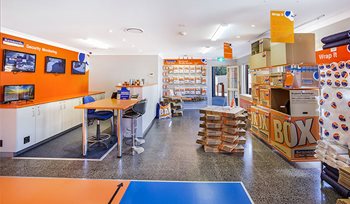 Kennards Self Storage Erina has 24 hour access, with all units individually alarmed. No lock in contracts and pro-rata refunds mean you only pay for the time you use.
We are conveniently located with easy access from the Central Coast Highway. Come in for a site visit to see what we have to offer! Or you can visit online.