City Overview
The capital City of Adelaide in South Australia is enveloped by 70 kilometres of stunning coastline on the west and beautiful hills on the east. With a population of over 1 million, Adelaide has earned the title of the fifth most liveable city in the world. Offering a Mediterranean climate and the lowest house prices of any other Australian city it is fast becoming a central hub of affordable and comfortable living. The city is a popular location for holiday makers and tourists with its laid back lifestyle and its reputation as the wine and festival capital of Australia. Barossa Valley picture courtesy of Flickr Kyle Talyor

The city of Adelaide offers an abundance of shopping experiences and colourful cafes, restaurants and bars creating a friendly, vibrant atmosphere that leaves you wanting more.

Adelaide flaunts an impressive line up of festivals and cultural events such as the annual Adelaide Festival that brings together an exceptional infusion of leading global artists, musicians and writers. For avid movie buffs there is the Adelaide Movie Festival and for those wine connoisseurs and food lovers there is Cellar Door Fest that offers a unique insight into the 180 wineries, distilleries and food producers in South Australia.

Adelaide offers a range of recreational and sports activities with a vast range of swimming and sporting clubs. For devoted sports fans there are major world sports events such as the World Tennis Challenge, Clipsal 500 V8 Supercar Challenge and the Australian International Equestrian three day event.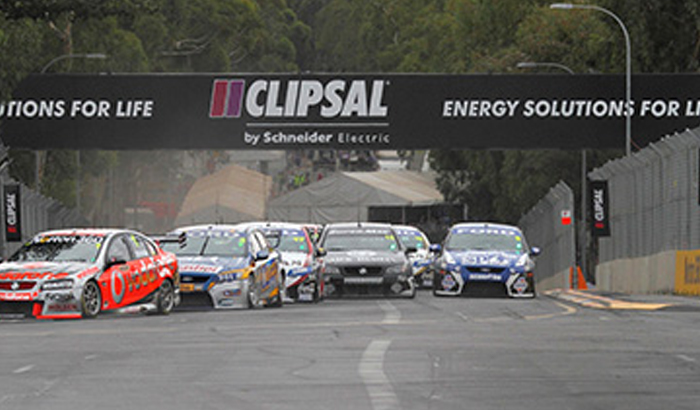 Clipsal 500 Wakefield St Turn picture courtesy of Tim Phillips

There are many transport options available to get around Adelaide, using buses, trains, taxis and trams. Adelaide Metro offers free public transport within the city.
Source:

http://tourism.sa.gov.au/events-and-industry/events-south-australia/major-events
https://www.australianexplorer.com/adelaide_information.htm

http://southaustralia.com/places-to-go/adelaide/shopping

http://www.cityofadelaide.com.au/explore-the-city/visit-adelaide/

https://www.livingin-australia.com/living-in-adelaide/
Fun facts and trivia about Adelaide

• Adelaide is also known as the '20 minutes' city as any location in the city including city centre, beaches and airports can be reached within 20 minutes.
• Sir Donald Bradman, Australia's greatest cricketer resided in Adelaide.
• Adelaide is a city of great significance in law reform as it was the first Australian city to abolish capital punishment, racial and sexual discrimination, the first in allowing women to vote and the first to acknowledge the land rights of Aboriginals.
• Adelaide was the first city where nude swimming was legalised.
• In 1906 the first motor vehicle licence was issued in Adelaide.
• Adelaide houses the biggest Cinema complex located in the southern hemisphere which has 26 screens.
• In 1976, Sir Douglas Nicholls became Australia's first Indigenous State Governor of South Australia.
Weather in Adelaide

Adelaide is known to have the most arid weather and lowest humidity levels than that of any other Australian city producing the moderate winters and dry, balmy summers. Daily temperatures in winter average 2C but in summer average 29C generating an extreme rating so the use of sun protection between the months of December and February highly advised.

Summer: December - Feb
Average: 29C

Autumn: March – May
Average: 23C

Winter: June – August
Average: 16C

Spring: September – November
Average: 22C

Weatherzone

Tourism Australia
Relocating

Adelaide's sustainable economy and affordable property market continue to hold its status as one of Australia's pivotal business locations. It upholds its reputation for being a laid back contemporary city offering easy access to transport, education and health care earning its place as one of the best 10 places to live in the world. Surrounded by beautiful coastlines and breathtaking scenic routes, it is establishing itself as a leader in affordable city living.

Adelaide is surrounded by beautiful vineyards, which produce some of the best wine and cheese in the country. In terms of cost to businesses in the fields of labour, commercial rent, tax transport and utilities Adelaide has been rated as the ultimate cost competitive city by KPMG.

Adelaide City is divided into a mix of precincts such as Hutt Street, East End, West End and the Research and Medical Precinct which each have a distinguished commercial patron base and its own unique ambience. Everything is located mostly within an arms throw of the CBD and provides a blend of commercial businesses amongst an amazing selection of delectable foods, contemporary shopping and art and recreation facilities. Adelaide Airport offers domestic and international flights making travel convenient.

Source:

http://invest.sa.gov.au/news/kpmg-ranks-adelaide-the-most-cost-competitive-city-for-business/

http://www.cityofadelaide.com.au/city-business/why-adelaide/precincts-districts-of-the-city/

For relocation information click here:

City of Adelaide
Removalists in Adelaide

Moving can be an exciting yet stressful event and trying to find the best removalists with reasonable rates and professional attitudes can heighten the stress factor. We have provided a list below of a number of professionals to help in the Adelaide area:

ABADA Removals
Moving your business to Adelaide

Adelaide is fast becoming a leader in business operations around the world and was named the most cost efficient city in the Asia Pacific in 2016 to do business in than any other Australian city. Adelaide has a vast range of support networks to guide and assist in relocating or starting a new business. Workshops, training and business advisory services are available to support businesses of all types macro or micro. For additional information and links to support programs see:

City of Adelaide City Business

Newcomers Network

Invest Adelaide
Top Community Services in Adelaide
There is a wide range of community services, government and non-government in Adelaide that offer support and services to adults and families in regards to jobs, housing and accommodation, ageing and disability, youth and child care, domestic violence, family assistance and general information and advice for residents. For a comprehensive list of not for profit and Government departments:

SA Community

Yelp Top Ten Not For Profit

Aged Care Online

Schools

Adelaide is comprised of 440 schools public and private, which provides for early childhood, primary and high school students and has a high academic record of achievement. Tertiary education is available at TAFE South Australia, University of Adelaide, Flinders University, Torrens University and Elder Conservatorium of Music. For a comprehensive list of schools and educational offerings check out the following links:

Department of Education and Child Development South Australia

Study Adelaide

Expat Arrivals

The University of Adelaide
Getting Around

Public transport, buses, trains and taxis:

South Australia Travel and Transport

Adelaide Metro

Yellow Cabs
City Sightseeing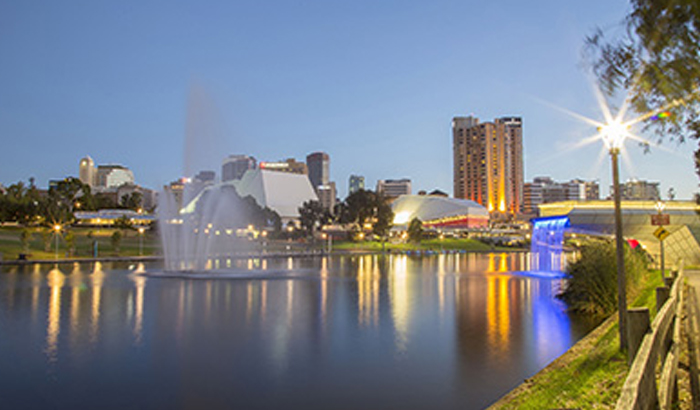 Adelaide picture courtesy of Andy Watson

Employment

Seek

Indeed

Jobs SA

Adelaide News

The Advertiser

InDaily