City Overview
Brisbane central business district (CBD) is positioned on the northern bank of the Brisbane River and is commonly known as the 'river city'. With a population of close to 300,000 it has earned the title of having the greatest population growth rate of any capital city in Australia. Possessing a subtropical climate with temperatures staying warm throughout most of the year the city is a hub of colourful urban districts that offer the best in fine dining, shopping, entertainment and the arts.
Due to its population density being much less than Sydney or Melbourne house prices are much more affordable and is a popular destination for tourists and home buyers due to its hip yet laid back lifestyle. Brisbane CBD offers a vast array of unique dining experiences with riverside bistros, hidden cafes, award winning restaurants and more than 700 stores to satisfy the shopaholic in you. Visit the local markets to sample fresh farm produce and handmade arts, craft, fashion and jewellery and indulge in the finest multicultural street food via the Food Trucks that unite once a month in King Georges Square.
Brisbane boasts an exciting line up of festivals and cultural events such as the annual Brisbane International Film Festival, Panayiri Greek Festival and Oktoberfest that brings thousands of tourists from around the world in a celebration of art, science, food and entertainment. Brisbane picture courtesy of Leafypages

Brisbane CBD provides a large spectrum of recreational and sporting activities with a vast range of swimming and sporting clubs. Residents and visitors can enjoy a diverse list of activities such as golf, tennis, cycling, canoeing and fishing.
There are many transport options available to get to and around Brisbane CBD using buses, trains, ferries and taxis and take advantage of free buses in the CBD weekdays between 7am and 6pm.
Source:
http://www.choosebrisbane.com.au/
http://www.visitbrisbane.com.au/the-city/
http://www.brisbane-australia.com/getting-around-brisbane.html
https://en.wikipedia.org/wiki/Brisbane_central_business_district

Fun facts and trivia about Brisbane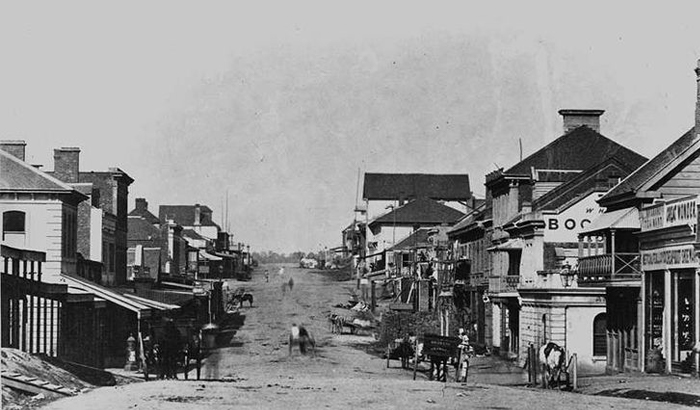 Queen Street Brisbane picture courtesy of Pinterest
Weather in Brisbane
Brisbane CBD is known to have the warm weather most of the year round due to its subtropical climate and averages humidity levels of 50% during winter and up to 70% in summer. Summer is usually sunny and hot with February being the hottest month and winters are dry and crisp with September being the coldest. Due to its subtropical climate the use of sun protection is highly advised.
Summer: December - Feb
Average: 25C
Autumn: March – May
Average: 21C
Winter: June – August
Average: 16C
Spring: September – November
Average: 21C

Source:
http://www.holiday-weather.com/brisbane/averages/
http://www.australia.com/en/facts/weather/brisbane-weather.html
http://www.australia.com/en/facts/weather/brisbane-weather.html
Removalists in Brisbane
Moving can be an exciting yet stressful event and trying to find the best removalists with reasonable rates and professional attitudes can heighten the stress factor. We have provided a list below of a number of reputable and dependable professionals to help in the Brisbane area:
Moving your business to Brisbane
Brisbane is once again on the move to becoming a contender for being an affordable and cost effective city to start or relocate your business to. Businesses are able to start saving huge amounts on rental, landlord incentives and overheads due to commercial property vacancy rates being at an all-time high.
There are a number of great suburbs for singles, couples and families that are all within 10 kilometres of the central business district such as Hamilton, Ascot, Paddington and Kedron.
Brisbane has a vast range of support networks to guide and assist in relocating or starting a new business. Workshops, training and business advisory services are available to support businesses of all types macro or micro. For additional information and links to support programs see:
Business Queensland Queensland Government
Business Workshops Queensland Government
Top Community Services in Brisbane
There is a wide range of community services, government and non-government in Brisbane that offer support and services to adults and families in regards to jobs, housing and accommodation, ageing and disability, youth and child care, domestic violence, family assistance, multicultural services and general information and advice for residents. For a comprehensive list of not for profit and Government departments:
Yellow Pages Community Health Centres
Schools
Brisbane is comprised of 544 schools public and private, which provides for early childhood, primary and high school students and has a high academic record of achievement. Tertiary education is available at TAFE Queensland, Queensland University of Technology (QUT), Griffith University and University of Queensland (UQ) Music Industry College and Brisbane Institute of Art. For a comprehensive list of schools and educational offerings check out the following links:
Getting Around
Public transport, buses, trains, ferries and taxis:
City Sightseeing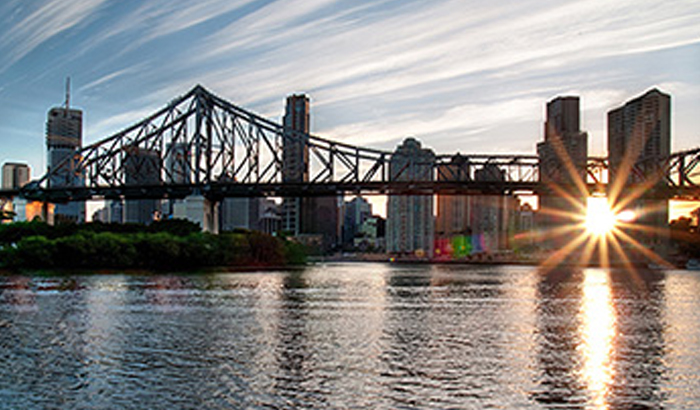 Story Bridge Brisbane picture courtesy of LJ Mears

Employment

Brisbane News