City Overview
The Central Coast stretches from the north of Brisbane Water to the east of Erina and north to Lake Macquarie. The population is close to 350,000 and is the top holiday destination for Sydney siders providing close proximity for day trips and weekend getaways. The Central Coast is a fusion of stunning sandy beaches, lush national parks and state forests and beautiful lakes. It is situated approximately one hours drive away from Sydney and Newcastle with many people choosing to live there and commute to work by car or public transport to both cities.
The Central Coast boasts some of the most unique shopping experiences in New South Wales ranging from large shopping centres such as Erina Fair with designer stores to street boutiques showcasing local and brand name fashion that offer some incredible sales. Avoca Beachside Markets, Ettalong Beach Markets and the Entrance Organic Food Market boast some of the best fashion, arts and crafts, home wares and fresh produce on the coast. The Central Coast is a cultural hub for dining and entertainment and is a treasure trove of hidden trendy little cafes, contemporary popular restaurants and bars and world-class museums. Try delectable seafood at the Water's Edge at The Entrance, enjoy al fresco dining with stunning views of Terrigal Beach at Florida Beach Bar or relax with a coffee at the relaxed café Kahveh in Avoca Beach. The Central Coast offers an abundant list of festivals and events throughout the year such as the Winter Jazz and Blues Festival, Terrigal Antique and Vintage Fair, The Food and Wine Festival and Chrome Fest.
The Central Coast offers an abundance of recreational and sports activities with a vast range of swimming and sporting clubs and annual sporting events such as the Shimano Mountain Bike Grand Prix and the Central Coast Sevens. There is a huge amount of water activities to indulge in such as sail boating, scuba diving, kayaking, jet skiing and fishing. There are many transport options available to get to and around the coast using buses, trains, ferries, and taxis. Planes are another option for travellers who want to lay back and relax and cut down on travel time.

Source:
http://profile.id.com.au/central-coast-nsw/about
http://www.thecentralcoast.com.au/
http://www.traveller.com.au/nsw-central-coast-holidays-the-coast-with-the-most-12uumo
http://www.wilmap.com.au/nsw/tour_areas/central_coast.html
http://www.localmarketguide.com.au/1039-the-entrance-organic-food-market#.WZ4pW5MjG9Z
https://www.centralcoastaustralia.com.au/restaurants-cafes-bars/cafes/
http://www.visitnsw.com/destinations/central-coast/gosford-area/terrigal/events/terrigal-antique-and-vintage-fair
https://thefoodandwinefestival.com.au/
http://www.chromefest.org/
http://www.visitnsw.com/destinations/central-coast/wyong-area/tuggerah/events/shimano-mountain-bike-grand-prix-round-three-ourimbah
http://centralcoastsevens.com.au/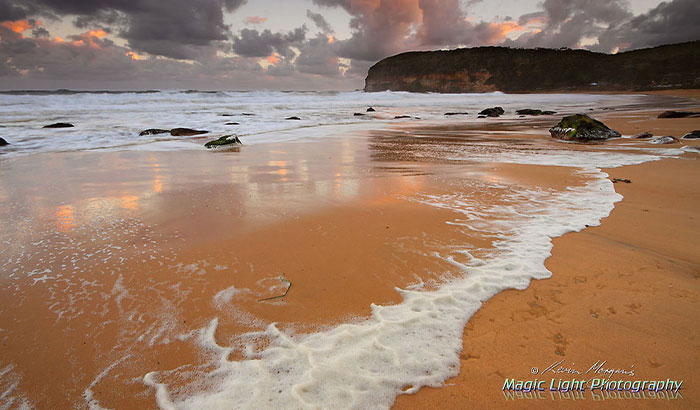 Fun facts and trivia about Central Coast




Weather in Central Coast
The Central Coast maintains a subtropical climate with plenty of sunshine throughout the year. In winter the average is 18C and can be mild to quite chilly and produce large amounts of rainfall during autumn. Summer months can bring high levels of humidity with the average temperature reaching 26C. Light afternoon winds brought in from the coast offer some relief to the hot summer days.
Summer: December - Feb
Average: 26C
Autumn: March – May
Average: 23C
Winter: June – August
Average: 18C
Spring: September – November
Average: 22C
Source:
https://en.wikipedia.org/wiki/Central_Coast_(New_South_Wales)#Climate
https://www.yr.no/place/Australia/New_South_Wales/Central_Coast/statistics.html
https://www.centralcoastaustralia.com.au/info/climate/
Relocating
The Central Coast is in a property boom as homebuyers, developers and investors recognise the rapid economic and financial growth that has occurred in the last five years. The housing market continues to boom as families choose the coastal lifestyle preferring to commute to Sydney and Newcastle for work. The Central Coast has a steady and proficient labour force, excellent transport infrastructure and high class amenities with stunning beaches, national parks and open space making it an attractive region to relocate to. Suburban median house prices have increased by up to 20% and yet the Coast is still offers affordable high standard living. Suburbs such as Terrigal and Avoca are favourites due their pristine beaches, laidback lifestyle and closeness to the shopping district and Erina Shopping Centre. For those who want a more urban lifestyle suburbs such as Erina and Gosford offer more in shopping and entertainment with trendy little cafes and outstanding restaurants.
The Central Coast continues to prosper expanding in population and infrastructure and its thriving economy providing a beautiful climate and ideal location make it a desirable region to live and work in.
Source:
https://www.industry.nsw.gov.au/invest-in-nsw/regional-opportunities/central-coast
http://www.dailytelegraph.com.au/newslocal/central-coast/aussie-dream-harder-to-come-by-on-central-coast-after-property-prices-jump-20-per-cent/news-story/9e713557a2f9f509c5f1d592effacbb0
http://www.boutique-realestate.com.au/moving-to-the-central-coast/info.html
Removalists on the Central Coast
Moving can be an exciting yet stressful event and trying to find the best removalists with reasonable rates and professional attitudes can heighten the stress factor. We have provided a professional to help in the Central Coast region:
Moving your business to the Central Coast
The Central Coast is fast becoming a region that is rapidly expanding boasting a tourism industry that brings in up to $880 million a year. Each year the Coast generates the high levels of national and international tourists and is becoming one of the most desired regions to relocate to. It is flourishing in its economic and financial growth offering location, lifestyle, top amenities and transport. The Central Coast has a vast range of support networks to guide and assist in relocating or starting a new business. Workshops, training and business advisory services are available to support businesses of all types macro or micro. For additional information and links to support programs see:
Top Community Services on the Central Coast
There is a wide range of community services, government and non-government in Central Coast that offer support and services to adults and families in regards to jobs, housing and accommodation, ageing and disability, youth and child care, domestic violence, family assistance and general information and advice for residents. For a comprehensive list of not for profit and Government departments:
Schools
The Central Coast has some of the highest quality schools in NSW and is recognised for its high quality educational facilities. It has a comprehensive and notable range of schools both public and private, which provide for early childhood, primary and high school students. Tertiary education is available at University of Newcastle Ourimbah campus, Hunter TAFE, Macquarie University, Central Coast Conservatorium and Central Coast Community College. For a comprehensive list of schools and educational offerings check out the following links:
Getting Around
Public transport, buses, trains, ferries, and taxis:
City Sightseeing
Employment
Central Coast News