City Overview
South East Melbourne is a region in Victoria comprised of 10 districts that cover the areas from the east of Melbourne to Casey and Cardinia and South Melbourne down to the Mornington Peninsula. The population is over 1.2 million and is almost one quarter of Victoria's total population. South East Melbourne is filled with beautiful national parks, majestic mountains and alluring pristine beaches. The region is rapidly expanding especially in the south east of Melbourne with suburbs such as Hawthorn and Huntingdale because of the close proximity to Melbourne's CBD.
South East Melbourne offers a diverse abundance of shopping experiences with trendy little cafes, and popular restaurants and bars. It is home to the largest shopping centre in the southern hemisphere Chadstone in the suburb of Malvern East attracts tourists from around the world and delivers up to 20 million shoppers a year. South East Melbourne is also home to the famous Dandenong Ranges and Yarra Valley. Sandringham Craft Market.
Mornington Peninsula picture courtesy of Mornington Peninsula Tours
South East Melbourne offers a notable lined up of festivals and events such as the Mid Autumn Festival at Dandenong Market, Dandenong Lights Festival, Globe to Globe World Music Festival and the internationally renowned Moomba Festival which holds the title for Australia's largest community festival.
South East Melbourne offers a range of recreational and sports activities with a vast range of swimming and sporting clubs such as the world famous Huntingdale Golf Club. For sports fans there are major world sports events such as the Spring Racing Carnival.
There are many transport options available to get to South East Melbourne using buses, trains, taxis and trams. Planes are another option for travellers who want to lay back and relax and cut down on travel time.
Source:
https://www.australianexplorer.com/adelaide_information.htm
http://southaustralia.com/places-to-go/adelaide/shopping
http://www.cityofadelaide.com.au/explore-the-city/visit-adelaide/
https://www.livingin-australia.com/living-in-adelaide/
http://www.heraldsun.com.au/leader/news/melbournes-shopping-centres-the-good-the-bad-and-handy-tips/news-story/46cd9aa0197ff2ac24cf21bcc22292a8
http://www.hawthorncraftmarket.org.au/
http://moomba.melbourne.vic.gov.au/
http://www.multicultural.vic.gov.au/regional-advisory-councils/regions/southern-metropolitan
https://en.wikipedia.org/wiki/Chadstone_Shopping_Centre

Fun facts and trivia about South East Melbourne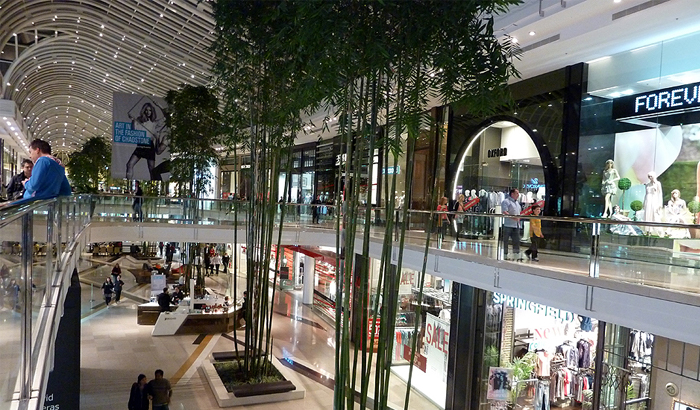 Chadstone Shopping Centre picture courtesy of Peter Bach
Weather in South East Melbourne
South East Melbourne is known to have low humidity levels in but a higher rainfall average than suburbs in the west. The reason for elevated rainfall levels in the east is due to the wind stream condensation of moisture that forms on the approach to the Dandenong Ranges. Winters are generally cold and wet. The average temperature in winter is 17C and in summer the average is 29C so the use of sun protection between the months of December and February is highly advised.

Summer: December - Feb
Average: 29C

Autumn: March – May
Average: 24C

Winter: June – August
Average: 17C

Spring: September – November
Average: 23C
Source:
http://www.emelbourne.net.au/biogs/EM00360b.htm
http://www.weatherzone.com.au/climate/station.jsp?lt=site&lc=86071
Relocating
South East Melbourne gained a reputation for being a region that offers high living standards with an affordable property market. It has some of the best educational institutions in the state and continues to hold its status as one of the prime locations to live in Victoria. South East Melbourne's urban lifestyle combined with lush mountains and national parks, vineyards and rivers makes it an inviting place to set up a business, raise a family or retire to.
South East Melbourne is comprised of ten districts that contain a diverse range in residential housing with village apartments to sprawling mansions. Suburbs like Hawthorn and Ivanhoe are very close to Melbourne CBD and provide an eclectic blend of cultural and urban restaurants, cafes and stores that allow the vintage period and the modern era to meet. South East Melbourne is a burgeoning region rapidly expanding in population and infrastructure and is thought to be the best region in Melbourne to invest in.
Source:
http://melbournerentalsearch.com/melbourne/
https://www.realestate.com.au/neighbourhoods/hawthorn-3122-vic
https://propertyupdate.com.au/melbourne-property-market/#16
Removalists in South East Melbourne
Moving can be an exciting yet stressful event and trying to find the best removalists with reasonable rates and professional attitudes can heighten the stress factor. We have provided a list below of a number of professionals to help in the South East Melbourne region:
Moving your business to South East Melbourne
Due to its close proximity to Melbourne's CBD and the Dandenong Ranges generating the highest levels of tourists in Victoria, South East Melbourne is fast becoming a highly sought after location for both business enterprises and a place to call home. South East Melbourne has a vast range of support networks to guide and assist in relocating or starting a new business. Workshops, training and business advisory services are available to support businesses of all types macro or micro. For additional information and links to support programs see:
Top Community Services in South East Melbourne
There is a wide range of community services, government and non-government in South East Melbourne that offer support and services to adults and families in regards to jobs, housing and accommodation, ageing and disability, youth and child care, domestic violence, family assistance and general information and advice for residents. For a comprehensive list of not for profit and Government departments:
Schools
South East Melbourne has some of the most exclusive schools in Victoria and is well known for its high quality educational facilities. It has an extensive and diverse range of schools both public and private, which provide for early childhood, primary and high school students. Tertiary education is available at Chisolm Tafe, Monash University, Swinburne University of Technology and RMIT University. For a comprehensive list of schools and educational offerings check out the following links:
Getting Around
Public transport, buses, trains, trams and taxis:
City Sightseeing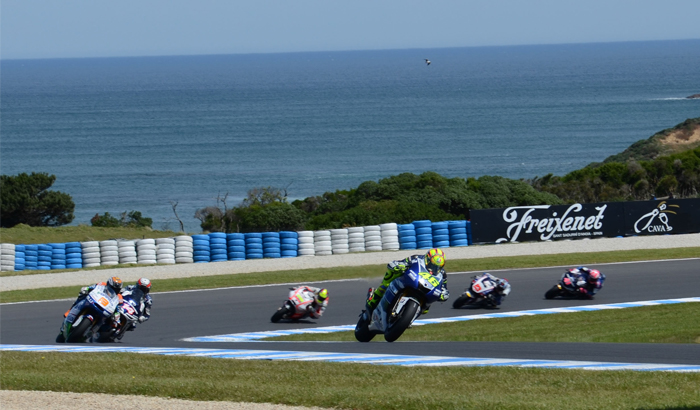 Phillip Island picture courtesy of Niyuth
Employment
South East Melbourne News