City Overview
The Gold Coast is located on the east coast of Queensland just over One hours drive from the state's capital Brisbane. With a population of more than half a million people it has earned the title of being the sixth largest city in Australia. With its subtropical climate and temperatures that remain sunny and warm for around 300 days of the year it has become a tourist hotspot attracting over 12 million tourists a year.
The Gold Coast is a vibrant, cosmopolitan, innovative city that offers beautiful beaches amongst golden stretches of sand with a backdrop of high-rise apartments and buildings stretching as far as the eye can see.
You will find a colourful, diverse blend of shops, cafes and restaurants, theme parks, entertainment and the arts just off the shore and the ample stretches of sand.
The centre of the Gold Coast is famously known for its breathtaking surf beach hence creating its nick-name that's renowned world-wide; 'Surfers Paradise'. Surfers Paradise picture courtesy of Andrew Walker
Along with the famous beaches there are popular theme parks such as SeaWorld, Dream World, Movie World and Wet 'n' Wild that have made it a central tourism hub, playing host to events such as Summer of Surf, Step Up Surfers Paradise and Schoolies Week, attracting millions of visitors, tourists and Australian high school leavers yearly.
Surfers Paradise located in the centre of the city is a popular holiday destination offering an eclectic blend of beachside shopping, dining, bars and clubs offering a complete holiday experience for tourists and a relaxing, laid back lifestyle to residents.
The Gold Coast boasts an extravagant line up of festivals and cultural events and will play host to the 2018 Commonwealth Games. There are many transport options available to get to and around the Gold Coast using buses, trains, ferries, trams and taxis. The city is serviced by Coolangatta airport for international and interstate visitors. The Gold Coast is an affordable location for annual holidays.
Source:
http://www.australia.com/en/places/gold-coast.html
http://www.goldcoast.qld.gov.au/thegoldcoast/default.html

Fun facts and trivia about Gold Coast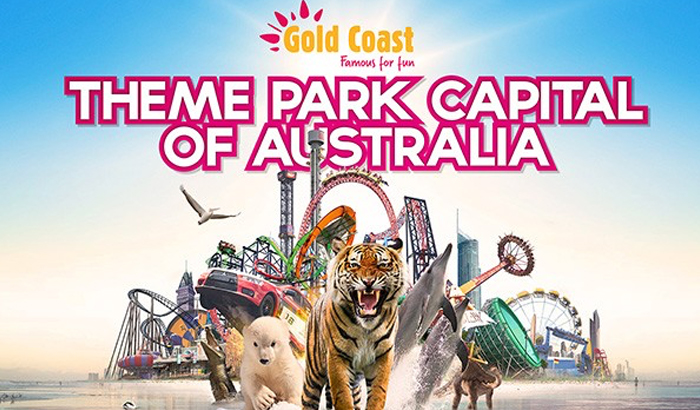 Gold Coast Theme Parks picture courtesy of Infinity

Weather in Gold Coast
Due to its subtropical climate the Gold Coast is known to have warm weather through out most of the year and averages humidity levels of up to 75% during summer and seldom drops below 65%. Summer is usually sunny and hot with February being the wettest month with brief tropical storms a common occurrence late afternoon. Due to its subtropical climate and high UV index the use of sun protection is highly advised.
Summer: December - Feb
Average: 29C
Autumn: March – May
Average: 26C
Winter: June – August
Average: 22C
Spring: September – November
Average: 25C

Source:
http://www.weatherzone.com.au/climate/station.jsp?lt=site&lc=40764
http://www.australia.com/en/facts/weather/gold-coast-weather.html
http://www.gold-coast.net/goldcoast/weather.html

Removalists in Gold Coast
Moving can be an exciting yet stressful event and trying to find the best removalists with reasonable rates and professional attitudes can heighten the stress factor. We have provided a list below of a number of reputable and dependable professionals to help in the Gold Coast area:
Moving your business to Gold Coast - Relocating
Due to its high tourism rate there is always work available in retail and hospitality and the city continues to grow in economy and employment. In 2014 it was named as one of the top 10 countries in the world to do business in by the World Bank Group. There are over 50 great suburbs for singles, couples and families such as Ashmore and Labrador both of which are beautiful leafy beachside suburbs with different lifestyle aspects.
The Gold Coast has a vast range of support networks to guide and assist in relocating or starting a new business. Workshops, training and business advisory services are available to support businesses of all types macro or micro. For additional information and links to support programs see:
Top Community Services in Gold Coast
There is a wide range of community services, government and non-government in Gold Coast that offer support and services to adults and families in regards to jobs, housing and accommodation, ageing and disability, youth and child care, domestic violence, family assistance, multicultural services and general information and advice for residents. For a comprehensive list of not for profit and Government departments:
Gold Coast Community Legal Centre
Multicultural Communities Council Gold Coast
Schools
The Gold Coast is comprised of over 200 early child care centres, over 100 primary schools public and private, and close to 70 high schools and offer a high standard of quality education. Tertiary education is available at TAFE Gold Coast, Griffith University, Central Queensland University, Bond University and Southern Cross University. For a comprehensive list of schools and educational offerings check out the following links:
New York Film Academy Australia
Getting Around
Public transport, buses, trains, ferries and taxis:
City Sightseeing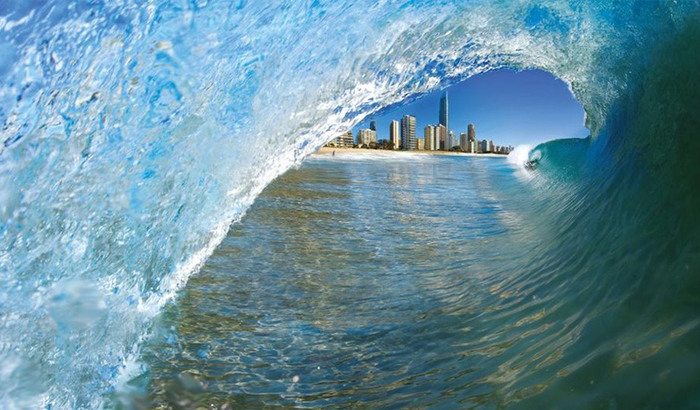 Gold Coast picture courtesy of Wot If

Employment
Gold Coast News