City Overview
Western Sydney or Greater Western Sydney encompasses the nine local government regions that are a part of the Western Sydney Regional Organisation of Councils (WSROC). The area spans from Parramatta to the Blue Mountains to the edges of Campbelltown and has an approximate population of 1, 600,000. It is home to the most diversified multicultural society in the world and is home to the largest urban indigenous population in the country. North West Sydney is made up of an array of residential dwellings, surrounded by beautiful national parks, breathtaking mountains and natural waterways.
Western Sydney offers a diverse abundance of multicultural shopping experiences with friendly local cafes, and popular restaurants and bars. It is home to a cultural blend of sights, sounds and tastes. Try shopping at Penrith plaza and Westfield Parramatta, which offers a range of designer and brand name wares and food outlets. Penrith Night Markets, Sydney Flower Markets and Penrith Farmers Markets boast some of the best fashion, arts and crafts, home wares and fresh food in Western Sydney.
Western Sydney showcases an impressive line up of annual festivals and events to cater for all ages and tastes such as the Cherry Blossoms Festival, St. Marys Spring Festival, Defqon and the internationally recognised Sydney Comedy Festival with venues in Parramatta's Riverside Theatre and Panthers Evans Theatre. Make sure to visit Panthers in Penrith, the official home of the Penrith Panthers, which provides fine dining and live entertainment.
Blacktown in Sydney's West is also home to Wet'n'Wild, Sydney's biggest Water Theme Park with over 40 slide attractions, and just around the corner you will also find one of the only Drive In's left standing in Sydney, being 50 years old and recently renovated with a "Happy Days" style retro Diner, it makes a fun night out for the family and friends.
Western Sydney offers a range of recreational and sports activities with a vast range of swimming and sporting clubs. It is home to the much-loved Western Sydney Wanderers FC football club and for racing fans there are major world events such as the V8 Supercars and Australian Motorcycle Grand Prix at Sydney Motorsport Park formerly known as Eastern Creek International Raceway. There are many transport options available to get to and around North West Sydney using buses, trains and taxis.
Source:
https://en.wikipedia.org/wiki/Western_Sydney
http://www.sydney.com/destinations/sydney/sydney-west
http://penrith.panthers.com.au/
http://www.aussienightmarkets.com.au/events.html
http://www.sydney.com/destinations/sydney/sydney-west/events-festivals-and-celebrations
https://www.visitpenrith.com.au/events/festivals
http://www.aroundyou.com.au/sydney/north-west-sydney/penrith/tags/festivals/whats-o
http://www.sydneymotorsportpark.com.au/
https://wetnwildsydney.com.au/about#/
https://www.eventcinemas.com.au/Cinema/Drive-In-Blacktown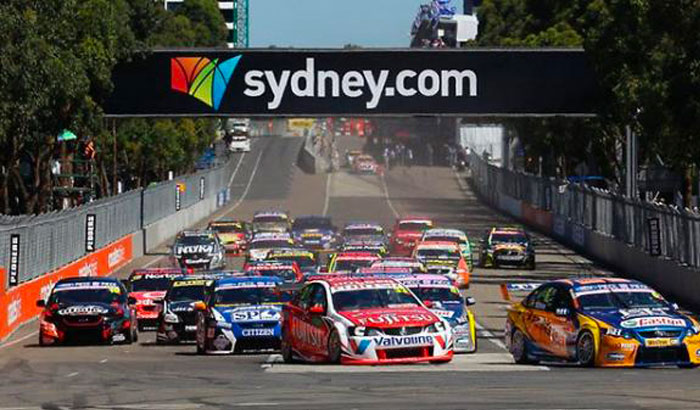 Sydney Motorsport Park picture courtesy of Performance Garage

Fun facts and trivia about Western Sydney
Weather in Western Sydney
The climate of Western Sydney is very similar to Sydney being only slightly different in temperatures where it is a few degrees warmer in summer and colder in winter. In winter the average is 20C and can be mild to quite cold and summer months can bring high levels of humidity with the average temperature reaching 33C. Sydney is blessed with approximately 340 days of sunshine a year so the use of sun protection is highly advised particularly between the months of December and February.
Summer: December - Feb
Average: 33C
Autumn: March – May
Average: 27C
Winter: June – August
Average: 20C
Spring: September – November
Average: 29C
Source:
http://www.weatherzone.com.au/climate/station.jsp?lt=site&lc=67113https://en.wikipedia.org/wiki/Greater_Western_Sydney#Climate
Relocating
Western Sydney is becoming a major centre for international trade and houses 150 of the top companies in Australia. It has a large multicultural community with approximately half of the world's countries represented. It is well gaining a reputation for being a region that is flourishing in economic growth and an affordable property market. It has some of the best educational institutions in the state and continues to hold its status as one of the prime locations to live in New South Wales. Western Sydney's community lifestyle makes it an inviting place to set up a business, raise a family or retire to.
Western Sydney is comprised of nine districts that contain a diverse range in residential housing with village apartments to sprawling mansions. Suburbs like Parramatta and Granville are closer to Sydney CBD and provide an eclectic blend of cultural and urban restaurants, cafes and stores. North West Sydney is a burgeoning region rapidly expanding in population and infrastructure and is thought to be the best region in Sydney to invest in.
Source:
http://profile.id.com.au/wsroc/home
https://wsroc.com.au/issues-campaigns/economy-and-employment
Removalists in Western Sydney
Moving can be an exciting yet stressful event and trying to find the best removalists with reasonable rates and professional attitudes can heighten the stress factor. We have provided a list below of a number of reputable and dependable professionals to help in the Western Sydney region we can recommend:
Moving your business to Western Sydney
Western Sydney is rapidly expanding with new home and land developments as well as proposed road and transport infrastructures in order to cater for Sydney's growing population in the West. Western Sydney has a vast range of support networks to guide and assist in relocating or starting a new business. Workshops, training and business advisory services are available to support businesses of all types macro or micro. For additional information and links to support programs see:
Top Community Services in Western Sydney
There is a wide range of community services, government and non-government in Western Sydney that offer support and services to adults and families in regards to jobs, housing and accommodation, ageing and disability, youth and child care, domestic violence, family assistance and general information and advice for residents. For a comprehensive list of not for profit and Government departments:
Schools
Western Sydney has some of the most leading schools in New South Wales and is well known for its high quality educational facilities. It has an extensive and diverse range of schools both public and private, which provide for early childhood, primary and high school students. Tertiary education is available at Nepean College of TAFE, Western Sydney University and Macquarie University. For a comprehensive list of schools and educational offerings check out the following links:
Getting Around
Public transport, buses, trains, ferries and taxis:
City Sightseeing
Employment
North West Sydney News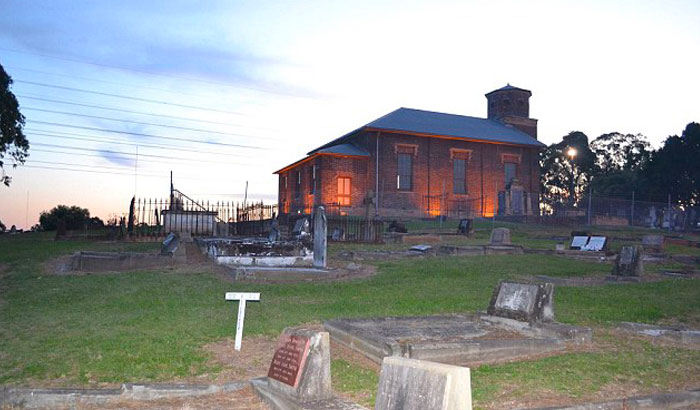 St Bartholomew's haunted Church in Blacktown picture courtesy of Daily Mail Australia