City Overview
Logan City is situated within the south of the Brisbane metropolitan area in South East Queensland, Situated between the City of Brisbane to the north and the Gold Coast City to the south. Logan is home to more than 320,000 people from more than 217 different cultures. It has 70 suburbs and is 957 square kilometres. Named after perhaps the most reviled colonial commander foisted on Australia by the British empire; Patrick Logan. He was the commandant of the Moreton Bay Penal Settlement from 1826 until his death in 1830. Logan was proclaimed a City on July 1st 1981.
As a young city, with around 50 per cent of residents aged 30 or younger, Logan's residential neighbourhoods are predominantly fresh and contemporary. New estates continue to flourish, giving locals a wide range of lifestyle options, from leafy suburbs to bushland acreage.
Logan is home to the Logan Art Gallery, celebrating the diverse practices of visual artists, craftworkers and designers, and presents a dynamic exhibition program for residents and visitors to the region. You can also visit one of Logans oldest houses; Mayes Cottage in Kingston which has been converted in to a house museum circa 1930's. Logan City Beenleigh Town Square picture courtesy of SL Blogs
Logan's cafe, restaurant, hotel and club scene has flourished in recent years. Today in Logan you can experience a diversity of tastes in a range of quality venues. From Mediterranean fare, fresh seafood and contemporary Australian cuisine to the best of Asian, Indian and European delights.
Logan has more than 1,100 environmental and recreational parks, along with a great range of Sporting and Services Clubs.
Source:
https://en.wikipedia.org/wiki/Logan_City
https://www.logan.qld.gov.au/about-logan/suburbs
https://en.wikipedia.org/wiki/Patrick_Logan
https://www.logan.qld.gov.au/about-logan/living-in-logan/about-logan-city
https://www.logan.qld.gov.au/about-logan/living-in-logan/statistics-and-facts
Fun facts and trivia about Brisbane
Logan City has access to three International Airports; Brisbane, Gold Coast and Toowoomba, plus the Potrt of Brisbane.
Cotton was the first commercial crop grown in the region. This industry was encouraged during the American Civil War when the cotton mills of England were unable to access the American cotton market. While this crop was marginally successful, between 1866 and 1874, sugar was soon to become the staple industry. Kanaka labour was introduced to work the cotton industry and these natives of the South Pacific Islands continued to be recruited to work the sugar industry. Numerous sugar mills were built along the river, the earliest of which was Fryar and Strachan's on the river at Loganholme, built in July 1869.
Logan is now a bustling modern city looking to the future but there are still many reminders of early settlers. Numerous historic cemeteries are located in Logan at Kingston, Carbrook, Waterford West, Logan Reserve and Slacks Creek.
The oldest remaining buildings in the district include the slab hut in the grounds of Mayes Cottage and the Kruger house at Carbrook.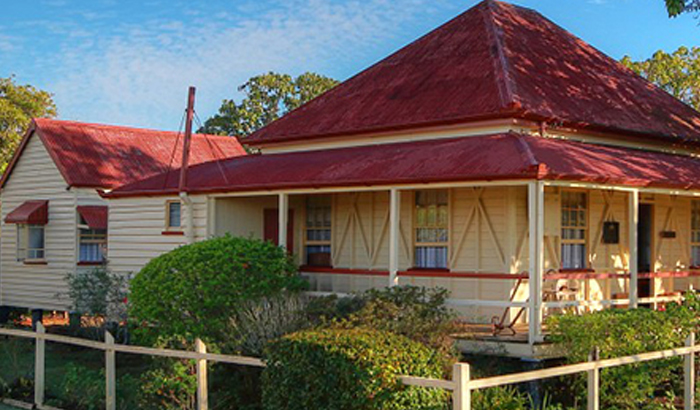 Mayes Cottage picture courtesy of Logan City Council
Source: https://www.logan.qld.gov.au/about-logan/history/a-brief-history-of-logan

Removalists in Brisbane

Moving can be an exciting yet stressful event and trying to find the best removalists with reasonable rates and professional attitudes can heighten the stress factor. We have provided a reputable and dependable professional to help in the Logan City area:
Moving your business to Logan City

Logan City is once again on the move to becoming a contender for being an affordable and cost effective city to start or relocate your business to. Businesses are able to start saving huge amounts on rental, landlord incentives and overheads due to commercial property vacancy rates being high.

There are a number of great suburbs for singles, couples and families that are all within 10 kilometres of the central business district.

Logan City has a vast range of support networks to guide and assist in relocating or starting a new business. Workshops, training and business advisory services are available to support businesses of all types macro or micro. For additional information and links to support programs see:

Logan Office of Economic Development
Top Community Services in Logan City

There is a wide range of community services, government and non-government in Logan City that offer support and services to adults and families in regards to jobs, housing and accommodation, ageing and disability, youth and child care, domestic violence, family assistance, multicultural services and general information and advice for residents. For a comprehensive list of not for profit and Government departments :
Logan City Council Community Resources
Schools

Logan City is comprised of public and private schools, which provides for early childhood, primary and high school students and has a high academic record of achievement. Tertiary education is available at Loganlea Campus TAFE Queensland, Queensland University of Technology (QUT), Griffith University and University of Queensland (UQ) Music Industry College and Brisbane Institute of Art. For a comprehensive list of schools and educational offerings check out the following links:

Teach Queensland
Logan City Council Community and Education
TAFE Queensland Loganlea Campus
Getting Around
Public transport, buses, trains, ferries and taxis:
City Sightseeing

Trip Advisor - THings to do in logan City
Logan City Council - Logan River Parklands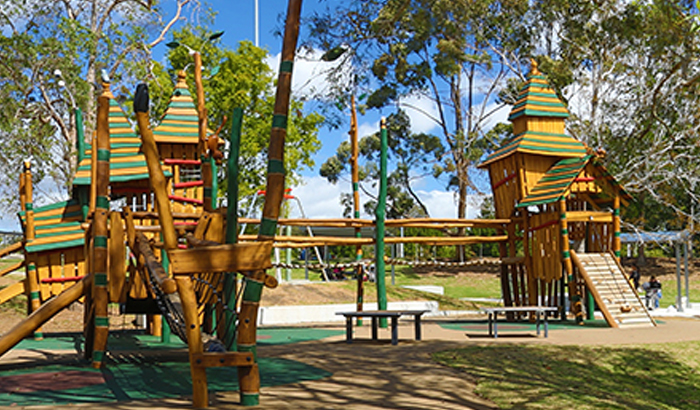 Logan River Parklands picture courtesy of Logan City Council
Employment

Seek

Indeed

Logan City Council Careers

Logan City News

Our Logan Magazine

Jimboomba Times

Albert and Logan News