City Overview
Northern Melbourne is a region in Victoria comprised of seven districts that are located to the north of Melbourne's CBD covering an area greater than 1560sq km with a population of close to 1 million. The region covers the inner city suburbs of Ivanhoe, Preston, Brunswick and Thomastown and stretches to outer sectors of Sunbury and Kinglake National Park and to the towns of Whittlesea and St. Andrews.
North Melbourne is a vibrant and thriving region that is home to Melbourne's major Airport in Tullamarine and some of the states best arts and cultural offerings, educational institutions and historical sites and museums. The regions close proximity to Melbourne's CBD adds to its appeal and offers an inner city lifestyle with affordable living. Modest cottages and Victorian terrace houses have been converted into family residences where timeless village beauty meets urban contemporary charm.
The northern suburbs of Melbourne provide an abundance of diverse and unique shopping experiences ranging from designer stores to eccentric boutiques and a colourful selection of markets and street stalls that provides an assortment of local fresh produce, handmade crafts and fashion and home wares. Northside Makers Market in Northcote, Sisters' Market and Preston Market are just a few of the popular markets that feature an assortment of fresh produce, fashion, art and collectibles. Discover hidden cafes and an endless list of multicultural dining experiences. Relax in one of the oldest bars in the region, the Wesley Anne in Northcote or drop in to Preston's favourite watering hole The Raccoon Club. Whatever your interest's Northern Melbourne is sure to cater to.
Brunswick picture courtesy of JP Eastwoods

Northern Melbourne boasts an impressive list of festivals and cultural events such as the Boulevard Lights in Ivanhoe, Twilight Sounds in Heidelberg or the Homemade Food and Wine Festival in Preston. The region offers a range of sports and recreation activities and plays host to events such as the Ladbrokes Cox Plate Carnival in Moonee Ponds and Greyhound Racing at the Meadows.
There are many transport options available to get to Northern Melbourne using buses, trains, taxis and trams and Adelaide Metro offers free public transport within the city. Planes are another option for travellers who want to lay back and relax and cut down on travel time.
Source:
http://www.prestonmarket.com.au/
http://www.heraldsun.com.au/leader/news/melbournes-shopping-centres-the-good-the-bad-and-handy-tips/news-story/46cd9aa0197ff2ac24cf21bcc22292a8
http://www.onlymelbourne.com.au/m/639208/ivanhoe-boulevard-lights
http://www.rdv.vic.gov.au/regional-development-australia/northern-melbourne/regional-snapshot
https://www.suburbandevelopment.vic.gov.au/partnerships/metropolitan-partnerships/northern-partnership
http://www.we-love-melbourne.net/melbourne-suburbs.html
http://www.mantrahotels.com/australia/victoria/melbourne-and-surrounds/
http://www.whitehat.com.au/victoria/markets-and-fairs/06-saturday-markets-in-melbourne-and-victoria.aspx
http://www.bellcity.com.au/blog-215/insider-guide-melbournes-northern-suburbs/

Fun facts and trivia about Northern Melbourne
The traditional inhabitants of the Northern Metropolitan Region are the Wurundjeri people and it is believed that Tullamarine was named after Tullamareena who was a local Wurundjeri boy.
The Raccoon Club in Preston gained notoriety in 2011 when it introduced a no kids allowed policy. Some locals were outraged while others welcomed the ban.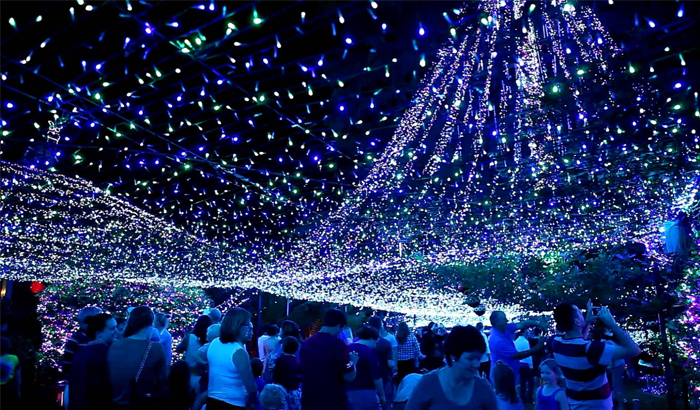 Boulevard Lights Northern Melbourne picture courtesy of Build
Weather in North Melbourne
Northern Melbourne like Melbourne is known to experience four seasons in one day but generally hot during the summer with intermittent days of intense heat. Winters are cold and wet with fog and frosts being a common occurrence. Temperatures average 14C in winter and 25C in summer so the use of sun protection between the months of December and February is highly advised.
Summer: December - Feb
Average: 25C

Autumn: March – May
Average: 20C

Winter: June – August
Average: 14C

Spring: September – November
Average: 20C
Source:
http://weather.mla.com.au/climate-history/vic/north-melbourne
https://en.wikipedia.org/wiki/Climate_of_Melbourne#Overview
Relocating
The suburbs of Northern Melbourne have transformed into a thriving economic region that offer an affordable alternative to living in the heart of Melbourne CBD. The property market continues to expand with an increase in the median house prices in the northern suburbs. The region is a dynamic and developing area with a combination of traditional and new housing as well as booming commercial industry.
Northern Melbourne's transport system is of the highest standards and Melbourne Airport is noted as having the largest volume of airfreight than of any other airport in Australia. Amenities and facilities are of high quality and the region boasts a stable economy making it an ideal location to live and work in.

Source:
https://www.realestate.com.au/neighbourhoods/north%20melbourne-3051-vic
http://www.propertyobserver.com.au/finding/location/vic/27756-north-melbourne-investor-suburb-profile-.html
http://www.melbourne.vic.gov.au/about-melbourne/melbourne-profile/suburbs/Pages/North-Melbourne.aspx
https://homesales.com.au/location/north-melbourne-vic/
For relocation information click here:
Removalists in Northern Melbourne
Moving can be an exciting yet stressful event and trying to find the best removalists with reasonable rates and professional attitudes can heighten the stress factor. We have provided a list below of a number of professionals to help in Northern Melbourne:
Moving your business to Northern Melbourne
Northern Melbourne is fast becoming a leader in business operations and rapidly expanding. The region has a vast range of support networks to guide and assist in relocating or starting a new business. Workshops, training and business advisory services are available to support businesses of all types macro or micro. For additional information and links to support programs see:
Top Community Services in Northern Melbourne
There is a wide range of community services, government and non-government in North Melbourne that offer support and services to adults and families in regards to jobs, housing and accommodation, ageing and disability, youth and child care, domestic violence, family assistance and general information and advice for residents. For a comprehensive list of not for profit and Government departments:
Inner Melbourne Community Legal
McAuley Community Services for woman
Westgate Migrant Resource Centre
Northern Melbourne Schools
Northern Melbourne offers a diverse range of schools public and private, which provides for early childhood, primary and high school students and has a reputation for having some of the best educational institutions in Australia. Tertiary education is available at Melbourne Polytechnic, La Trobe University, Melbourne Campus, University of Melbourne and Royal Melbourne Institute of Technology. For a comprehensive list of schools and educational offerings check out the following links:
Getting Around
Public transport, buses, trains, trams and taxis:
City Sightseeing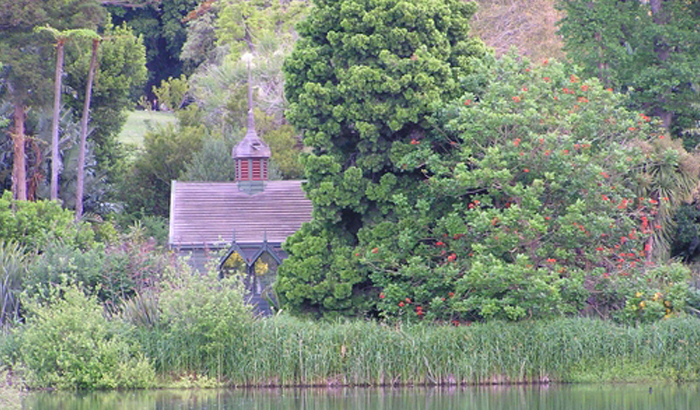 Royal Botanical Gardens Melbourne picture courtesy of Andy Darmawan
Employment
Northern Melbourne News