City Overview
The Sunshine Coast is a coastal city located on the east coast of Australia situated 100km north of Brisbane. With a population of approximately 300,000 it has earned the title of being the ninth largest city in Australia. With its subtropical climate and temperatures that remain sunny and warm throughout the year it has a thriving tourism industry bringing visitors from all over the world to its shores. The Sunshine Coast offers an ideal balance of lush beautiful beaches, subtropical rainforests amongst long stretches of hinterland. The region boasts renowned landmarks and attractions such as the iconic Australian Zoo, home to the late and amazing Crocodile Hunter Steve Irwin and the Glass House Mountains Range show casing 16 breathtaking mountains set against an abundant native hinterland, as well as the spectacular Fraser Island. Fraser Island picture courtesy of Gabor Varga
Maroochydore is the heart of the Coast where you will find the Sunshine Plaza that offers a colourful diverse blend of shopping, cafe and restaurants, stunning stretches of golden sand, a bustling nightlife and nature trails for those who enjoy an early morning cycle, jog or walk. Noosa is another favoured holiday spot close to the heart of the Sunshine Coast where tourists flock to enjoy the spectacular beaches, stunning national parks and serene lakes. There's something for everyone; kayaking, canoeing, surfing and for those adventurous souls you can try swimming with humpback whales!
The Sunshine Coast has an amazing line up of festivals and cultural events such as the 7 Sunshine Coast Marathon, Big Pineapple Food Festival, Noosa Festival of Surfing and the Australian PGA championship. There are many transport options available to get to and around the Gold Coast using buses, trains, ferries, trams and taxis. The Sunshine Coast Airport or Maroochydore Airport as its known to locals, services flights for travellers who want to relax and cut down on travel time.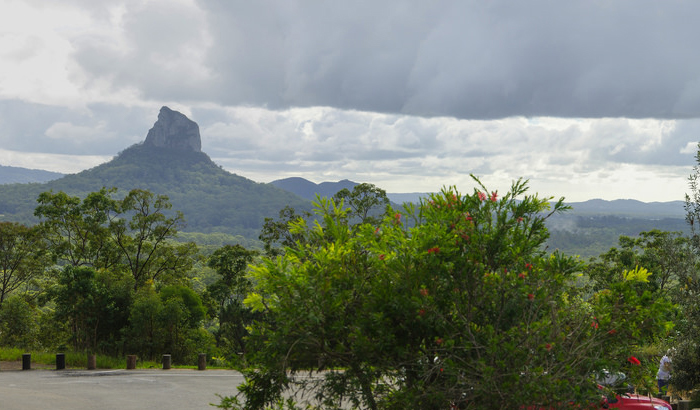 Glass House Mountains picture courtesy of John Charles
Source:
https://en.wikipedia.org/wiki/Sunshine_Coast,_Queensland
http://www.australia.com/en/places/qld/sunshine-coast.html
https://www.experienceoz.com.au/en/gold-coast-vs-sunshine-coast
https://www.visitsunshinecoast.com/Maroochydore
http://www.australia.com/en/places/qld/qld-noosa.html
https://www.queensland.com/en-id/explore-queensland/sunshine-coast/events
Fun facts and trivia about Sunshine Coast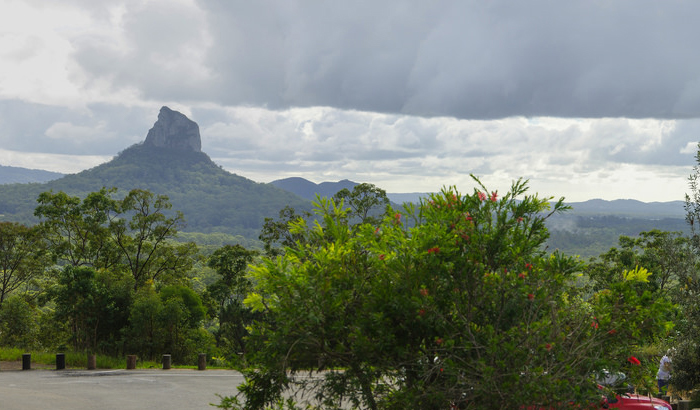 Ettamogah Pub picture courtesy of Garry
Weather in Sunshine Coast
The Sunshine Coast has a subtropical climate where you can enjoy hot summers moderated by gentle sea breezes and warm winter days with the average temperatures at night dropping to 16C. Rainfall is an uncommon occurrence and can be sighted during the more humid summer months between January and February and mainly at night. The Sunshine Coast has one of the greatest sunshine ratings in the southern hemisphere and is typically pleasant all year round. Due to its subtropical climate and high UV index the use of sun protection is highly advised.
Summer: December - Feb
Average: 31C
Autumn: March – May
Average: 28C
Winter: June – August
Average: 23C
Spring: September – November
Average: 28C

Source:
http://www.weatherzone.com.au/climate/station.jsp?lt=site&lc=40861
https://www.travelonline.com/sunshine-coast/weather.html
Relocating
The Sunshine Coast has over 10,000 operating small to medium businesses servicing local and international markets leaving ample room to create new business. Its prime location and thriving tourist industry undoubtedly adds to its potential for opportunity and growth. There are plenty of ideal suburbs to choose from whether you are after ocean views or lush greenery, due to an increase in housing and development. Noosa Hill is a beautiful suburb just a walk away from Noosa Junction Business Centre and close to Hastings Street that offers an abundance of shopping, five star restaurants, cafes and stunning resorts. Sippy Downs is another suburb located in the Buderim region of the Coast that offers affordable housing and is home to the University of the Sunshine Coast. With affordable housing, stunning locations, the highest standard of modern amenities and infrastructure and friendly locals, it isn't hard to see why the Sunshine Coast has become the fastest developing area in Australia.
Removalists in Sunshine Coast
Moving can be an exciting yet stressful event and trying to find the best removalists with reasonable rates and professional attitudes can heighten the stress factor. We have a provided a list below of a number of professionals to help in the Sunshine Coast area:
Toucan Home Maintenance and Removals
Moving your business to Sunshine Coast
The Sunshine Coast has a vast range of support networks to guide and assist in relocating or starting a new business. Workshops, training and business advisory services are available to support businesses of all types macro or micro. For additional information and links to support programs see:
Top Community Services in Sunshine Coast
There is a wide range of community services, government and non-government in the Sunshine Coast that offer support and services to adults and families in regards to jobs, housing and accommodation, ageing and disability, youth and child care, domestic violence, family assistance, multicultural services and general information and advice for residents. For a comprehensive list of not for profit and Government departments:
Sunshine Coast Community Services
Schools
There are close to 80 primary and secondary schools in the Sunshine Coast that offer an exceptional standard of quality education. Tertiary education is available at the Sunshine Coast Institute of TAFE that has campuses in various locations such as Maroochydore, Noosa, Caloundra, Mooloolaba, Gympie and Nambour. The newest University to be built in Australia is the University of the Sunshine Coast that offers a broad range of exceptional courses at four different locations, respectively Sunshine Coast, Fraser Coast, Gympie and Southbank Brisbane with a fifth campus opening at Petrie in 2020. For a comprehensive list of schools and educational offerings check out the following links:
University of the Sunshine Coast
Getting Around Sunshine Coast
Public transport , buses, trains, ferries, trams and taxis:
City Sightseeing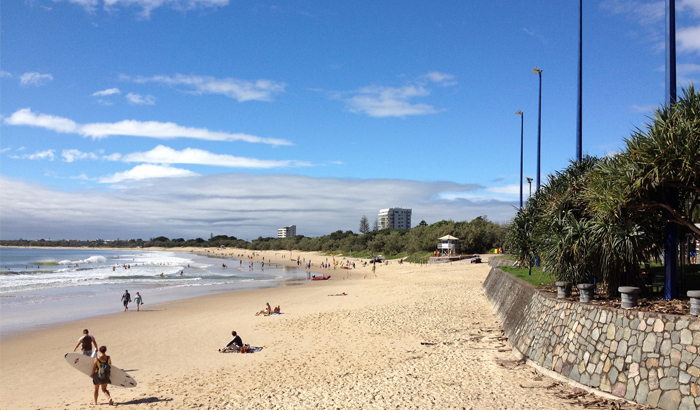 Mooloolaba Sunshine Coast picture courtesy of Mary Louise and Andrew

Employment
Sunshine Coast News