City Overview
The Sutherland Shire is situated south of Sydney approximately 26km from Sydney's CBD and has a population of nearly 230,000. Known as "the Shire" to the locals it delivers a perfect balance of urban metropolitan culture with stunning nature and beautiful ocean views. With it's warm climate throughout most of the year and its beautiful beaches and sandstone cliffs bordering its national parks it has become a tourist hotspot bringing close to 1.1 million visitors a year.
The region has much to offer in shopping with a great blend of major shopping centres with street outlets and beachside shopping. Miranda Westfield and Cronulla Plaza are just two of the main shopping centres in the district that are known to be popular with not only locals but with residents who live outside of the area. There are local markets to explore such as the Bundeena Market and Caringbah Market that occur on the first and last Sunday of every month respectively, where you can find fresh food and farm produce, arts and crafts, fashion and jewellery. There are plenty of attractions and places to explore and discover such as the world famous E.G.Waterhouse Camelia Gardens, the Hazelhurst regional Gallery and Arts Centre and the Sydney Tramway Museum.
The Sutherland Shire delivers an outstanding line up of festivals and events throughout the year such as the Shire Writers Festival, Relay for Life and the Cronulla Spring Festival. There are many transport options available to get to and around the region using buses, trains, ferries and taxis. The Sutherland Shire offers an exceptional laid back cosmopolitan lifestyle combined with natural beauty that will make you agree with the locals when they say once you come to the Shire you never want to leave. Cronulla picture courtesy of Stephen Brennan
Source:
http://profile.id.com.au/sutherland/about
https://en.wikipedia.org/wiki/Sutherland_Shire#Education
https://www.sutherlandshireaustralia.com.au/about-the-shire/

Fun facts and trivia about Sutherland Shire
It is believed that the region was named after Forby Sutherland who was a sailor on Captain Cook's ship, the 'Endeavour'.
Cronulla Beach is the only beach you can get to in Sydney by train. It is literally 500 metres across the railway station.
In 1941, after entering the war in Pearl Harbour and before the attack in Sydney in 1942 by the Japanese, Cronulla beach, was surrounded by barbed wire and tank traps. The National Park was used as a training ground for the army as it had been used during World War 1.
The National Park in the Sutherland Shire is Australia's first National Park established in 1879. It ranks as the world's second oldest with Yellowstone Park in the United Sates of America being the first. After Queen Elizabeth paid a visit in 1955 it was renamed Royal National Park.
Several movies and television shows have been filmed in Sutherland Shire and include: Australia's Next Top Model, Muriel's Wedding (1995), Superman Returns (2003-2004), Australia's Next Top Model (2008), Underbelly (2010), Biggest Loser (2011), Superman Returns and Pacific Rim (2017).
The Shire has a reputation for being one of the oldest coastal sites in Sydney. Evidence dating back 8,200 years shows that the Shire was home to an Indigenous community, the Gweagal people, before European settlement.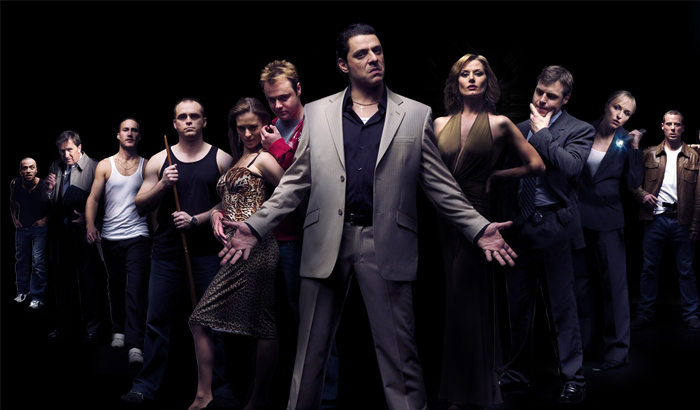 Underbelly picture courtesy of Kotaku

The weather in the Shire is generally sunny throughout the year with the exception of a few rainy days in winter and autumn and light showers in summer and spring. In summer the average is around 27C and winters average is approximately 17C. Due to its abundance of sunshine throughout the year and UV exposure the use of sun protection is highly advised.
Summer: December - Feb
Average: 27C
Autumn: March – May
Average: 23C
Winter: June – August
Average: 17C
Spring: September – November
Average: 22C
Source:
https://www.sutherlandshireaustralia.com.au/about-the-shire/climate/
https://www.yr.no/place/australia/New_South_Wales/Sutherland_Shire/statistics.html

Relocating
The Sutherland Shire offers a span of beautiful immaculate beaches, cosmopolitan restaurants, cosy cafes and four stunning national parks. There has been a high demand for people wanting to move to The Shire due to the high standards in education, transport links, shopping and leisure. There are several suburbs all within close distance to the National Parks, waterways and beaches such as Cronulla, Miranda, Sutherland and Engadine. The Shire is definitely a jewel in the crown with its perfect combination of location, amenities and lifestyle.
Removalists in Sutherland Shire
Moving can be an exciting yet stressful event and trying to find the best removalists with reasonable rates and professional attitudes can heighten the stress factor.We have provided a list below of a number of reputable and dependable professionals to help in the Sutherland Shire area:
Moving your business to Sutherland Shire
The Sutherland Shire has a vast range of support networks to guide and assist in relocating or starting a new business. Workshops, training and business advisory services are available to support businesses of all types macro or micro. For additional information and links to support programs see:
Top Community Services in Sutherland Shire
There is a wide range of community services, government and non-government in Sutherland Shire that offer support and services to adults and families in regards to jobs, housing and accommodation, ageing and disability, youth and child care, domestic violence, family assistance, multicultural services and general information and advice for residents. For a comprehensive list of not for profit and Government departments:
Sutherland Shire Family Services
Southerland Sydney Community Care
Schools
The Sutherland Shire is comprised of nearly 100 schools public and private and offers a high standard of quality education. Tertiary education is available at Loftus and Gymea TAFE, St. George and Sutherland Community College, Sydney University and University of Technology Sydney. For a comprehensive list of schools and educational offerings check out the following links:
St George and Sutherland Community College
Sutherland Shire Australia Schools and Education
Getting Around
Public transport , buses, trains, ferries and taxis:
City Sightseeing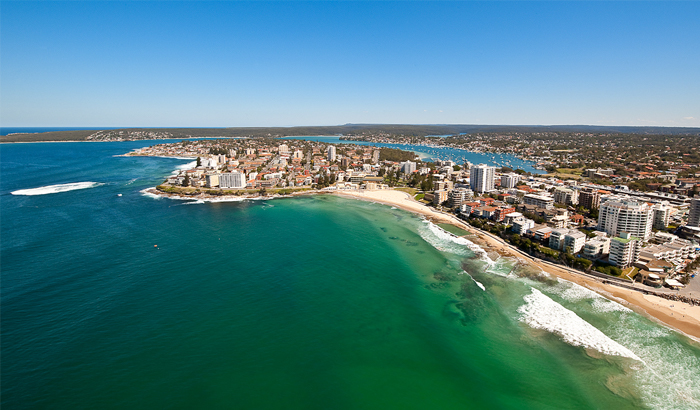 Suherland Shire picture courtesy of Houspect

Employment
Sutherland Shire News