City Overview
Western Melbourne is a region in Victoria to the west of Melbourne comprised of five districts that cover the areas from the south west of Melbourne's CBD and Werribee, towards Melton in the west and Sunbury in the north and reaches out along the Maribyrnong River. The population is close to 880,000 and is said to experience a population boom in the next decade due to its growing economy. Western Melbourne is filled with stunning national parks and wildlife reserves, beautiful rivers and great coastal beaches. The region is rapidly growing especially in the west with suburbs such as Footscray, Yarraville and Maidstone because of the close proximity to Melbourne's CBD.
St Kilda Beach picture courtersy of Vivek Nair
Western Melbourne offers an eclectic blend of shopping experiences from quaint little cafes to gourmet restaurants and popular local bars. There are local markets to explore such as the Tuesday Beach Markets in Altona that occur each week and the Little Saigon Market in Footscray where you can find an abundance of fresh food, arts and crafts, fashion and jewellery. There are plenty of attractions and places to explore including the State Rose Garden, the Werribee Open Range Zoo and the wineries around Plumpton and Sunbury. The Footscray Community Arts Centre located along the Maribyrnong River leads the local arts scene that features galleries, theatre performances, cafes and workshops. It is also the venue for the St Jerome's Laneway Festival, which occurs yearly featuring a line up of international music performers and local acts.
Western Melbourne offers a range of recreational and sports activities with a vast range of swimming and sporting clubs and is the home ground of the Footscray local Australian Rules team The Western Bulldogs. For those who love to indulge in a bit of sport and sightseeing try your hand in canoeing along the beautiful Werribee River.
There are many transport options available to get to Western Melbourne using buses, trains, taxis and trams. Planes are another option for travellers who want to lay back and relax and cut down on travel time.

Source:
https://en.wikipedia.org/wiki/Melbourne
http://www.communityprofile.com.au/melbourneswest
http://www.visitvictoria.com/Regions/Melbourne/Destinations/Melbournes-west
http://www.visithobsonsbay.com.au/markets/altona-beach-market.aspx
https://www.melbourneshowgrounds.com/whats-on/events/lunar-new-year-tet-festival/
http://www.heraldsun.com.au/lifestyle/melbourne/melbournes-hidden-gems-in-the-west/news-story/24b0359f082651b70dad06c69e95912e

Fun facts and trivia about Western Melbourne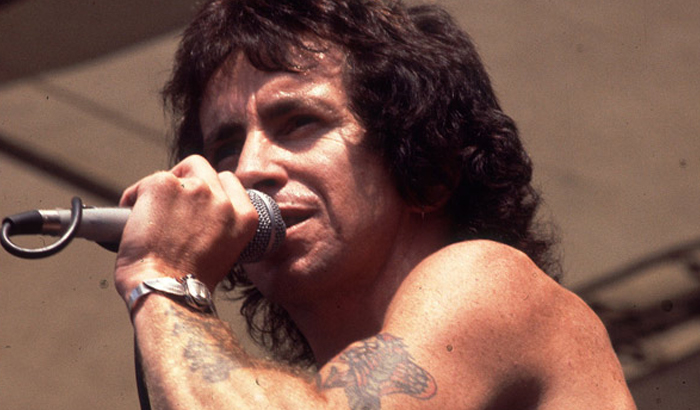 Bon Scott picture courtesy of Jivewired

Weather in Western Melbourne
Western Melbourne is known to have low humidity levels in summer and a lower rainfall average than suburbs in the east. Winters are generally fairly cold and wet. The average temperature in winter is 14C and in summer the average is 26C so the use of sun protection between the months of December and February is highly advised.
Summer: December - Feb
Average: 26C

Autumn: March – May
Average: 20C

Winter: June – August
Average: 14C

Spring: September – November
Average: 19C

Wikipedia Cllimate of Melbourne
eMelbourne The City Past and Present
Relocating
Western Melbourne property market is thriving as buyer demands increase due to affordable house prices, developing infrastructure and the promise of growth in economy. In 2017, Brookfield was rated as the best suburb in the greater Melbourne region (Homely, 2017).
Western Melbourne's urban lifestyle combined with stunning national parks, vineyards and rivers makes it an inviting place to set up a business, raise a family or retire to.
Western Melbourne is comprised of five districts that contain a diverse range in residential housing with Edwardian village apartments to sprawling estates. Suburbs like Maribyrnong and Footscray are very close to Melbourne CBD and provide an eclectic blend of cultural and urban restaurants, cafes and stores that allow the vintage period and the modern era to meet. Western Melbourne is a prospering region continuing to increase in population and infrastructure and promises to be a contender as the best liveable region in Victoria.
Source:
http://www.theaustralian.com.au/business/property/large-port-and-low-prices-means-melbournes-west-is-best/news-story/9000b466b9a4c3e0201c62b8917d3ee4
https://www.homely.com.au/brookfield-melton-melbourne-greater-victoria
http://www.bobinoz.com/living-in-australia/melbourne/western-suburbs-melbourne/
https://en.wikipedia.org/wiki/Braybrook,_Victoria
Removalists in Western Melbourne
Moving can be an exciting yet stressful event and trying to find the best removalists with reasonable rates and professional attitudes can heighten the stress factor. We have provided a list below of a number of professionals to help in the Western Melbourne region:
Peter Sadler Removals and Logistics
Moving your business to Western Melbourne
Due to its close proximity to Melbourne's CBD and a wealthy supply of land in the west Western Melbourne is fast becoming a desired location for both business enterprises and housing. Western Melbourne has a vast range of support networks to guide and assist in relocating or starting a new business. Workshops, training and business advisory services are available to support businesses of all types macro or micro. For additional information and links to support programs see:
http://www.liveinvictoria.vic.gov.au/doing-business/business-support-and-networks#.WYrzg3cjG9Y
Business Enterprise Centre Australia
The Australian Business Review
Top Community Services in Western Melbourne
There is a wide range of community services, government and non-government in Western Melbourne that offer support and services to adults and families in regards to jobs, housing and accommodation, ageing and disability, youth and child care, domestic violence, family assistance and general information and advice for residents. For a comprehensive list of not for profit and Government departments:
McAuley Community Services for Women
Human Services North Melbourne Housing Office
Schools
Western Melbourne has some of the most prestigious schools in Victoria and is well known for its high quality educational facilities. It has an extensive and diverse range of schools both public and private, which provide for early childhood, primary and high school students. There are 125 public primary schools, 26 independent schools and 61 catholic schools in the region. Tertiary education is available at Kangan College, Victoria University and the University of Melbourne. For a comprehensive list of schools and educational offerings check out the following links:
Getting Around
Public transport, buses, trains, trams and taxis:
City Sightseeing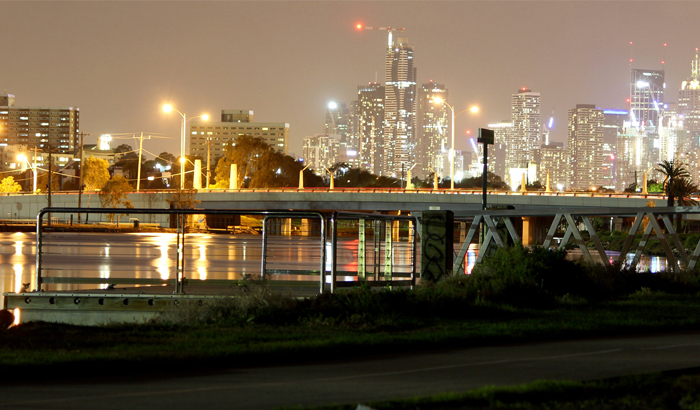 Footscray Melbourne picture courtesy of Tim Swan
Employment
Western Melbourne News