Convenient Access
Our locations are deliberately chosen to be easy to access. Proximity to major arterial roads and convenient access driveways mean businesses can come and go quickly and easily.
In addition, our internal unit layout and design deliberately attempts to minimise travel to your storage space.
Access is free! You can visit as often as you like without incurring access fees.
Kennards Self Storage Locations
Access Control Systems
Sophisticated computer controlled access systems are installed in most locations. This system only allows Kennards customers onto the property.
Each customer is given a unique P.I.N. which identifies and authorises entry. In many locations this is also integrated with our individually alarmed storage spaces.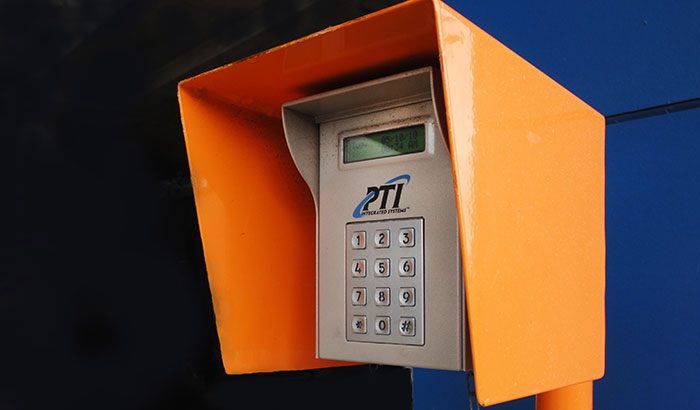 Shipping Container Access
Many of our storage centres have been designed to accommodate delivery and short-term placement of shipping containers. This makes Kennards a great alternative business space for importers and exporters.
24/7 Access
In many of our centres, we have installed the technology that enables our customers to enjoy 24 hour access. This means that you do not have to manipulate your time to our hours when you need access, you can come any time that suits you.
This is great if you are running a business and need late and early access to serve your customers.
Please refer to the relevant storage centre's reference page for information about the availability of this feature.