Business Services
Our suite of business support services are targeted to make enterprising storage customers lives easier. You can shift from seeing clients, working on your laptop to managing your inventory and merchandise with little disruption and even with a degree of comfort.

Meeting Rooms and Work Stations
Meeting Rooms are available at most of our storage Centres so you can meet your clients or staff in privacy and comfort. Many centres include Hot Desk work stations to allow administration tasks in comfort.
This popular feature allows businesses to operate more efficiently from Kennards Self Storage, and even means some surrender having an office at all.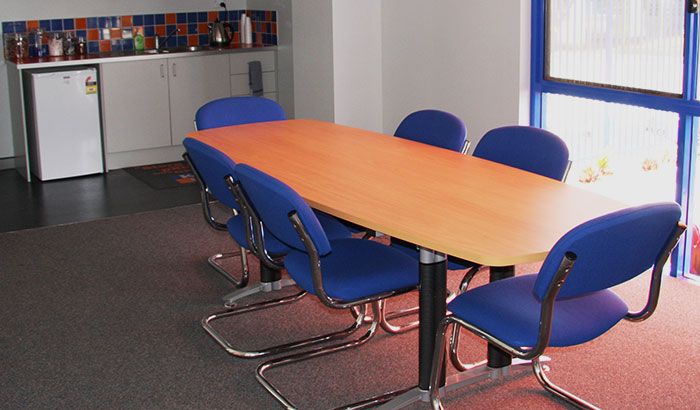 WiFi Hotspots in every centre
Wireless connectivity is now available in all Kennards Self Storage locations from within our complimentary meeting rooms and Hot Desks.
This is a great feature which improves our business customers productivity. You can jump online and undertake time critical tasks.
WiFi access is complimentary to all Kennards customers.
Coffee, Tea, Drinks and Snacks
Complimentary tea and coffee is available to make your visits to our Centres just that little bit more comfortable.
We also stock a range of cold drinks and snacks.