While you are packing your items into a moving box, have you ever thought, "Hmmm…Wouldn't it be nice if I could sell this item and make some money out of it?" Well what is stopping you? You may not have time to sell the items right now, but you still could gather those items, store them and sell them later at your own convenience.
Since you will be using self storage for a considerable amount of time, take the opportunity to do something about it. One of the basic functions of self storage is for you to sort out your needs and items you don't use, and reward yourself by turning the excess items into side income.
Some of us only use self storage to store items, leave it there for a period of time, then retrieve it and move out. Often how many of us have optimised the usage of the self storage facility? What is your upcoming plan for your self storage? Do you have a long term goal or short term goal? What are you trying to achieve? Imagine, now that you have stored your items in Kennards Self Storage Gladesville ask yourself, what is your ultimate goal to store with us?
Individual Storers
Think about the packing process. You may have found excess items that you might not need and they are still in quality condition. While it has no use to you, it may be beneficial for someone else. By selling these items, you can earn an income; make an inventory list and start planning.
Do not underestimate your selling skills. There are many methods you can use to sell your items, such as selling online, or meet your potential buyers face to face in our purpose-built conference room to discuss your business dealings. Invite others to be part of your exciting business ventures to assist you. You might like to utilise Kennards Parcel Pickup and Drop Off services as part of your business operations.
Startup/Small Business Storers
Kennards Storage Gladesville has many storage solutions that might suit you. Starting with a small storage unit is a great way to operate your business with us.
Kennards Gladesville is a great place to start your business and grow your business. It's low in capital and reasonable. Kennards Gladesville is a 24/7 centre. That means you have unlimited access to your storage unit throughout the year.
If you are storing paintings, artworks or antiques you might like to convert your storage unit into a display room for your potential buyers. Keep one storage unit to store your stock. Shelves are available to rent or purchase from our centre so you can organise your business stock and showcase your artwork.
Medium Business Storers
Why store your business stock in a warehouse that's tied you in for a Lease Agreement or a fixed term Contract? Why pay non-refundable deposits or upfront deposits to secure your storage?At Kennards Storage, it is modern, simple and flexible. We provide a wide range of warehouse storage solutions for you to choose to store your business stock with no locked in contract and no deposit required. Upsizing and downsizing your storage unit is extremely easy. You can choose to do it on the spot or at a time that suits you with no lengthy paperwork required. Your storage agreement will be in digital format that can be accessed anytime or downloaded onto your smartphone or computer. We will inform you when ever your stock arrives, and there is ample parking onsite. There is unlimited free access to onsite trolleys, pallet jets and handheld forklift that does not require a license to operate. To pick up or deliver your stock, our trailer and GoGet van are available for hire at an affordable rate.
National and Multinational Storers
If your business is located in multiple locations, you can store with Kennards. Many of our centres are open 24/7 and situated throughout Australia and New Zealand. This will enable flexibility, convenience, substantial cost saving on storage unit prices and countless hours saved for your sales representatives travelling long distances to collect stock before attending to a client. Our friendly team is always available to assist you in these needs.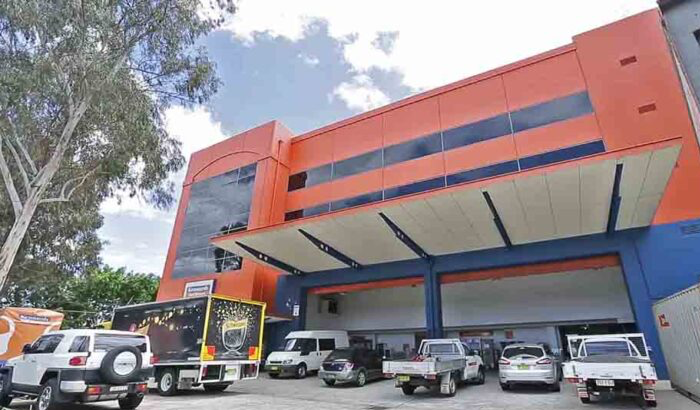 Start renting a storage unit today and take your business initiative to our Kennards Storage centre in Gladesville (24/7 access).
Visit us at 497 Victoria Road, Gladesville NSW, 2112 Tel: 98164988
Email: gladesville@kss.com.au
Authors: Anton Robertson and Anthony Heng, Team Gladesville